video
FAA's lack of a backup plan is 'absolutely ridiculous': Sal Lagonia
JD Aviation attorney Sal Lagonia discusses the FAA system outage, Transportation Secretary Pete Buttigieg's handling of multiple transportation failures and the NOTAM system name change.
Hundreds of flights remain canceled or delayed across the United States on Thursday, one day after the Federal Aviation Administration (FAA) suffered a catastrophic system failure.
The FAA imposed a ground stop order throughout Wednesday morning, and airports began to slowly reopen for departures throughout the day. Nearly half of U.S. flights were delayed or canceled Wednesday.
The issues arose after the FAA's NOTAM system failed. The NOTAM system serves to deliver safety alerts to pilots and crew.
A total of 10,563 flights were delayed Wednesday, and more than 1,300 were canceled. On Thursday, 500 flights were delayed and 63 were canceled, according to FlightAware.
PILOTS SAY FAA COMPUTER OUTAGE THAT GROUNDED US FLIGHTS NATIONWIDE UNPRECEDENTED
Delta Air Lines passenger jets rest on the tarmac, July 21, 2021, at Boston Logan International Airport, in Boston. (AP Photo/Steven Senne, File / AP Newsroom)
Steve Gasser of Chicago looks at flight information screen at Chicago's Midway Airport that reflects the flight delays stemming from a computer outage at the Federal Aviation Administration that brought flights to a standstill across the U.S. Wednesd (AP Photo/Charles Rex Arbogast / AP Newsroom)

Transportation Secretary Pete Buttigieg and other FAA officials have vowed to investigate the failure.

PETE BUTTIGIEG OFTEN FLIES ON TAXPAYER-FUNDED PRIVATE JETS, FLIGHT DATA SHOW

Preliminary inquiries found that officials identified an issue with the NOTAM system Tuesday afternoon. They tried to troubleshoot the problem, but were unable to fix it. They then chose to reboot the system entirely, which led them to issue a ground stop order Wednesday morning.

Authorities say there is no evidence that the failure was due to a cyber attack.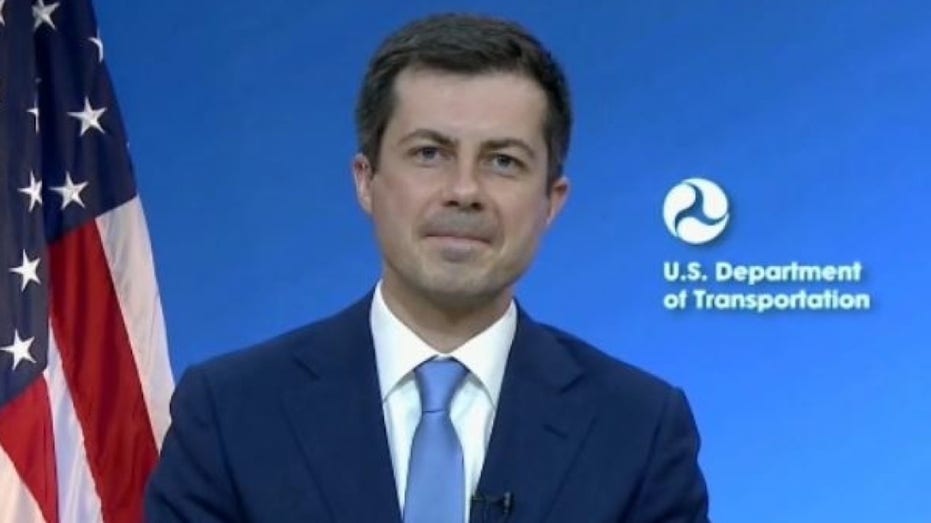 Pete Buttigieg delivers an address on the FAA outage. (Fox News)

The incident came roughly a week after an air traffic issue prompted the FAA to slow all flight traffic in Florida earlier in January. That failure involved the En Route Automation Modernization at airports across the state.

CLICK HERE TO GET THE FOX NEWS APP

The earlier January incident affected Southwest Airlines in particular, leaving many travelers stranded without their bags.

Source: Read Full Article