India's pharma sector on Wednesday said the Goods and Services Tax (GST) Council's decision to exempt tax on rare diseases drugs is unlikely to benefit the population unless the waiver is extended to drugs that are made commercially available in the country.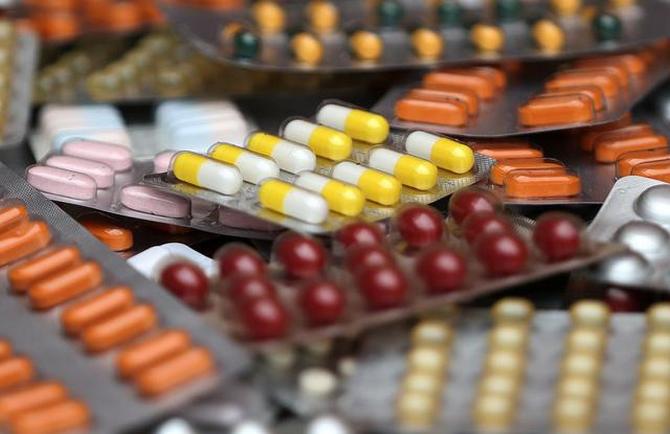 The GST Council on Tuesday (July 11) said the Integrated Goods and Services Tax (IGST) on medicines and Food for Special Medical Purposes (FSMP) used for treating rare diseases enlisted under the National Policy for Rare Diseases, 2021, will be exempt when imported for personal use subject to existing conditions.
"We support the government's move to address the needs of patients suffering from rare diseases.
"However, the customs duty and GST waiver provided by the government will have a pronounced impact only when they are also applicable to all Rare Disease products that are approved and available in the country, and not just on personal imports.
"Keeping patient interest in mind, companies are launching innovative treatment options in India at the earliest.
"It helps patients avoid going through a complex process of importing every time they need it," Simpson Emmanuel, MD and CEO Roche Pharma India said in an emailed response to Business Standard.
"Similarly, IGST exemption is also being extended to FSMP when imported by Centres of Excellence for Rare Diseases or any person or institution on recommendation of any of the listed Centres of Excellence," it added.
Emmanuel said that such patients who are being treated on a locally available, approved product are 'deprived' of the customs duty and GST waiver benefit.
"The CoEs cannot import such products and get the duty benefit for patients because if a product is registered and available in India, license at a patient level or at an institute level is not allowed," he explained.
"I sincerely hope the government extends Customs and GST waiver benefits to all lifesaving medicines (including cancer medicines) that are imported and not just those for personal use so that patients in India can avail the duty waiver benefits and bring down their treatment cost," Emmanuel said.
Industry insiders said that at present drugs that are imported and marketed here are charged a 10 per cent customs duty and a 12 per cent GST.
"If this is waived, this would result in a 22 per cent benefit for the patient straight away.
"Most of these drugs are expensive, costing in lakhs, but the volume of patients is also very low.
"Waiving duty will definitely ensure better access to patients," an industry insider said, who added that multinational companies have been in talks with several government departments on this matter.
Organisation of Pharmaceutical Producers of India (OPPI), which represents the multinational pharma companies operating in India, also batted for extending the exemptions to drugs that are already commercially available here.
Suresh Pattathil, OPPI president said that while they welcome the decision of the GST Council, they would like to wait for the final notification by the department of revenue to assess the implications.
"We do understand that the exemption brings down the total customs duty (i.e. BCD + IGST) for such drugs only if imported for personal use or when imported by designated Centres of Excellence.
"The exemption will not be available to drugs which are commercially available in the market," he explained.
He noted that the exemption on the Basic Custom Duty has been available for rare disease drugs imported for personal use or by Centres of Excellence since Budget 2023-24.
"At OPPI, we would like to see such exemptions being extended not only to patients but also to medical institutions, and importers including private.
"Extending this exemption from customs duty to all would not only help patients financially, but also make sure that these life-saving medicines are available to everyone who needs them, especially children with rare diseases.
"OPPI believes all life saving drugs, be it rare diseases or cancer should be exempted from customs duty and GST," Pattathil added.
Source: Read Full Article