The government is "extremely disappointed" with the latest report of the Moody's rating agency on India's economic outlook.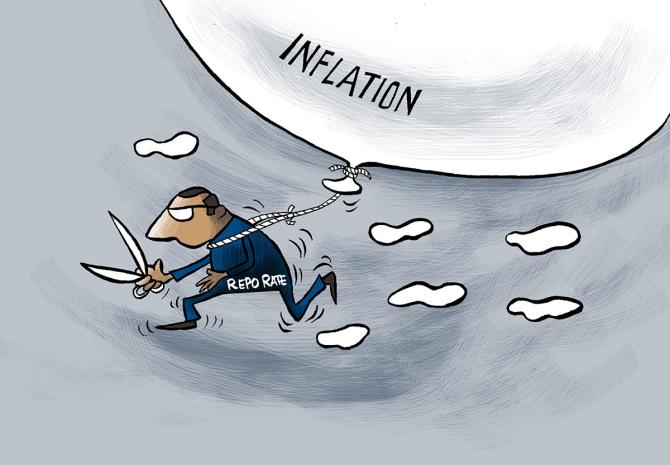 The report, a senior government official said, was highly contradictory and called the rating agency's credibility into question.
Referring to the Moody's statement that "India's fiscal strength remains a key weakness in the sovereign credit profile…", the official remarked: "How can my strength be my weakness? Moreover, they are unwilling to have a like-to-like comparison with India."
The government has also criticised the remark of the rating agency that "Moody's expects high nominal GDP (gross domestic product) growth and ongoing fiscal consolidation to stabilise the government debt burden at high levels".
The official quoted above said Moody's had not defined what the high level of debt was.
"The bulk of our borrowing is domestic," the official added.
Moody's had said: "High GDP growth will contribute to gradually rising income levels and overall economic resilience. In turn, this will support gradual fiscal consolidation and government debt stabilisation, albeit at high levels."
The official, however, did not comment on the political undertones of the Moody's report, which talked about "a curtailment of civil society and political dissent, which, compounded by rising sectarian tensions, support a weaker assessment of political risk and the quality of institutions".
Global rating agencies have often been criticised by the government for not acknowledging improvements on macroeconomic parameters.
During his tenure as economic affairs secretary, Reserve Bank of India (RBI) Governor Shaktikanta Das had said the agencies were several steps behind reality and were missing out on something which only they could best explain.
Former chief economic advisor Arvind Subramanian had also said in the past that the rating agencies were following "inconsistent" standards while rating India and China.
On August 18, Moody's Investors Service affirmed India's long-term local and foreign-currency sovereign ratings and retained the outlook at "stable".
It said India's long-term local and foreign-currency issuer ratings and the local-currency senior unsecured rating remained at Baa3, while the other short-term local-currency rating stood at P-3.
In 2016, during its presidency of Brics (the grouping of Brazil, Russia, India, China and South Africa), India had proposed to create a credit-rating agency under the umbrella of the grouping to challenge the existing credit-rating system dominated by the three global rating agencies India considered biased against developing countries.
Source: Read Full Article