New York (CNN Business)The Treasury Secretary says the US economy is not in a recession. One of her Democratic predecessors says a recession is highly likely. The economists at Goldman Sachs put the odds of a recession at 50/50.
Welcome to the Great American recession guessing game.
First, to that inter-party divide among Democrats on the Sunday talk shows: Treasury Secretary Janet Yellen on Sunday said the economy is slowing, but "this is not an economy that is in recession."
She called the labor market "extremely strong." The national jobless rate is 3.6%, and more than a dozen states have jobless rates below 3%.
"We're likely to see slowing of job creation, but I don't think that is a recession. A recession is broad-based weakness in the economy and we're not seeing that now," Yellen added.
That was on NBC's "Meet the Press." On CNN's "Fareed Zakaria GPS," former Treasury Secretary Larry Summers was more gloomy.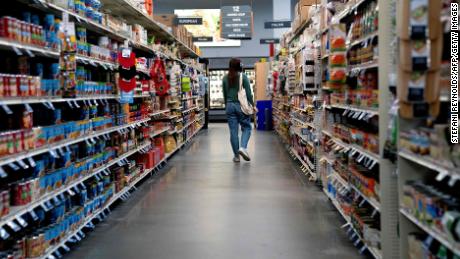 "I think there is a high likelihood of recession when we have been in this kind of situation before," Summers told Zakaria on Sunday. "Recession has essentially always followed when inflation has been high and unemployment has been low."
"Soft landings represent a kind of triumph of hope over experience," Summers added. "I think we're very unlikely to see one (a soft landing.)"
The great debate
The very public disagreement among top Democrats on the economy mirrors the debate happening in economics at large.
The economists at Goldman Sachs on Sunday found "the probability of a recession over the next two years is nearly 50%."
But over at Capital Economics, a different call: "We think the economy is well-placed to handle higher interest rates and anticipate a period of weak economic growth rather than an outright recession," economists told clients earlier this month.
Truth is, no one really knows if the economy is already in a recession or headed for one. Generally marked by two consecutive quarters of negative GDP growth and rising unemployment, a recession is officially determined after the fact by a committee of economists at the National Bureau of Economic Research. There is no "recession light" that goes off at the White House and on Wall Street.
The recession guessing has reached such a fever-pitch, the White House last week issued a fact-sheet about what it takes to determine one.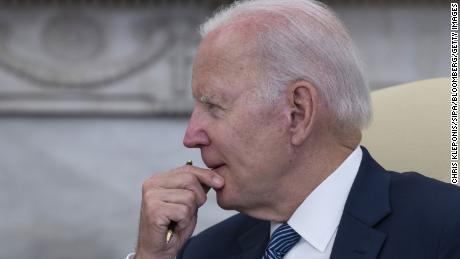 It's not politicos or investment bankers who hold the key here. It's policymakers at the Federal Reserve who are trying to cool off 40-year high inflation by raising interest rates. Another three-quarter-point interest rate hike is expected this week, along with critical readings on second -uarter GDP, consumer confidence, and a consumer price reading. (More fodder for the recession guessing game.)
"You can look at the last six times that the Fed has adopted a rising interest rate environment…since 1980," Doug Flynn, certified financial planner with Flynn Zito Asset Management, told me Monday morning. "Four of those we did go into a recession."
Eventually, Flynn says of Summers and Yellen, "one of them is going to be right." The deciding factor will be the Fed.
"It's a delicate balance and it's difficult for the Fed to navigate just the right mixture of raising (rates) enough without causing the recession."
Source: Read Full Article