Only one in four workers in Karnataka receive a salary, the lowest among the four industrialised states of India, a Business Standard analysis of the latest annual Periodic Labour Force Survey (PLFS) data shows.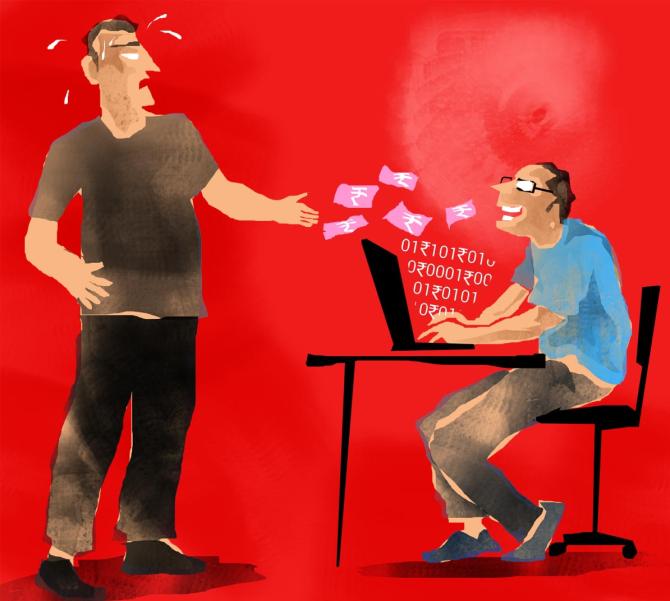 While 31.6 per cent workers in Gujarat receive regular wages (or salaries), followed by Tamil Nadu (30.3 per cent) and Maharashtra (29.4 per cent), only 25.7 per cent workers in Karnataka receive the same.
The figure stands at 21.5 per cent at the national level, according to the 2021-22 PLFS data.
Employment has become a key electoral plank in Karnataka, which is going to polls for its 224 Assembly seats on May 10 and results of which will be declared on May 13.
The BJP in its manifesto claimed it created 5.5 million jobs in the past four years and that it aims to create 7.5 million direct and indirect jobs by 2030.
The Congress has promised to ensure 80 per cent of jobs in Karnataka go to locals in both public and private sectors.
Among male workers in Karnataka, only 26.8 per cent receive regular wages, as compared to 37.4 per cent in Gujarat, 33.6 per cent in Tamil Nadu and 32.6 per cent in Maharashtra.
In rural areas, salaried employment for male workers stands merely at 15.8 per cent, as compared to 23.5 per cent in Gujarat, followed by Tamil Nadu (22.1 per cent) and Maharashtra (16.3 per cent).
Similarly, in urban areas, less than half the male workers receive a salary (47.6 per cent), as compared to 55.5 per cent in Gujarat, 54.8 per cent in Maharashtra, and 47.8 per cent in Tamil Nadu.
However, women workers in the state fare slightly better among the four industrial states, as around 23 per cent of them in both rural and urban areas receive a salary, as compared to 22.6 per cent in Maharashtra and 17.2 per cent in Gujarat.
Only in Tamil Nadu (24.5 per cent), more women workers receive regular wages.
Narendra Pani, professor and dean, the National Institute of Advanced Studies (NIAS), said the low level of wage employment in Karnataka is primarily due to the centrality of the information technology (IT) growth in the state and slow manufacturing sector growth.
"Typically, industrial states have a higher proportion of salaried jobs, but much of the growth in Karnataka has been Bengaluru- or urban-centric.
"The IT sector doesn't require much labour force and most of the work happens through short-term contracts, which doesn't leave scope for regular wages.
"Manufacturing in Karnataka hasn't picked up and a lot of people find jobs in the informal economy of towns and villages," he said.
Besides, the labour force participation rate (LFPR) in Karnataka is also lowest in the working age category (15-59 years age) among the four states; it declined to 60.1 per cent in 2021-22 from 61.4 per cent a year ago.
While in rural areas, it declined to 63.1 per cent from 64.7 per cent, in urban areas, it went down to 55.1 per cent from 56.1 per cent.
The participation of female workers, especially in rural areas (40 per cent), was been the primary cause for this decreased rate (from 46.3 per cent).
"Since manufacturing is low in the state and much of the labour that the IT sector employs comes from outside the state, a lot of people end up working in the low-end sectors, and consequently stop actively looking for the jobs.
"They may club themselves as self- employed, but mostly they are part of the casual workforce in the state," Pani added.
The share of casual labour in the state (26.1 per cent) is higher than the national average (22.7 per cent) and the levels of self-employment (48.1 per cent) are lower than the national levels (55.8 per cent).
Source: Read Full Article