Corporate India continues to be generous in rewarding its shareholders with big dividend payouts.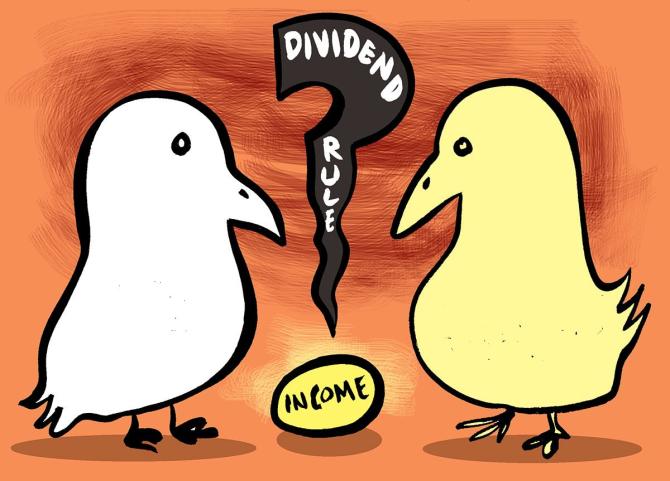 This is especially true for shareholders of companies such as Tata Consultancy Services (TCS), Hindustan Zinc (HZL), and Coal India (CIL) which are seen as cash cows of large business groups and the government.
Boosted by a big payout by these three companies, the combined equity dividend payout by listed companies was up 38 per cent year-on-year (YoY) to a record high of Rs 2.27 trillion in 2022-23 (FY23), compared with Rs 1.65 trillion in 2021-22 (FY22).
By comparison, the combined net profit of these companies was up 13.4 per cent YoY in FY23.
As a result, there was a sharp rise in the aggregate payout ratio in FY23.
The listed companies in Business Standard sample distributed 41.2 per cent of their net profit as equity dividends in FY23 — much higher than 33.9 per cent in FY22.
The analysis is based on a sample of 557 companies which have declared their results and the final dividend for calendar year 2022/FY23 so far.
Together, these companies accounted for nearly half of the combined market capitalisation of all listed companies.
The rise in equity dividends in FY23 was, however, largely driven by a big jump in the payout by TCS, HZL, and CIL.
These three companies together paid Rs 94,482 crore as equity dividends in FY23 — up a whopping 179.4 per cent, from Rs 33,820 crore in FY22.
These three companies together accounted for 41.5 per cent of aggregate dividend payout by the 557 companies (in this sample) in FY23.
These three companies also accounted for 97 per cent of the incremental growth in aggregate dividend payout by companies in FY23.
Excluding these three companies, the aggregate dividend payout by the other 554 companies in the sample was up just 1.4 per cent YoY in FY23, and there was a decline in the payout ratio by these companies.
The payout ratio of these companies declined to 28 per cent in FY23, from 31 per cent in FY22.
Analysts say equity dividends are now losing relevance to shareholders due to high taxation.
"As dividend income is now taxed at the highest rate of marginal tax, top income earners could lose up to 42 per cent of their dividend income to taxes.
"This makes share buybacks and value-accretive acquisitions more tax-efficient than dividends," says Chokkalingam G, founder and managing director, Equinomics Research & Advisory.
The numbers, however, are likely to change as many top companies, including Reliance Industries, are yet to declare equity dividends for FY23.
The company has paid a total equity dividend of Rs 4,512 crore in FY22.
Other big dividend payers that are yet to declare their results and dividend/final dividend for FY23 include Oil and Natural Gas Corporation, Vedanta, Indian Oil Corporation, ITC, Power Grid Corporation, NTPC, State Bank of India, and GAIL (India), among others.
In calendar year 2021/FY22, about 1,391 listed companies had paid a combined equity dividend of Rs 3.6 trillion.
The metal and mining major Vedanta had topped the dividend charts in FY22, with a total payout of Rs 16,740 crore.
It was followed by TCS (Rs 15,738 crore) and ITC (Rs 14,171.8 crore).
Among individual companies, TCS has topped the charts in FY23 so far with a total payout of Rs 42,090 crore — up 167.4 per cent YoY.
As a result, the company paid out almost its entire net profit in FY23 as equity dividends to its shareholders.
TCS reported a net profit of Rs 42,147 crore in FY23 — up 10 per cent YoY.
TCS is followed by HZL, which more than quadrupled its dividend payout to Rs 31,901 crore in FY23, from Rs 7,605 crore in the previous year.
By comparison, its net profit was up just 9.2 per cent YoY in FY23 to Rs 10,511 crore.
The national coal miner CIL is in the third spot, with a total dividend payout of Rs 20,491 crore in FY23 — up 95.6 per cent YoY from Rs 10,477 crore a year ago.
By comparison, CIL's net profit was up 66 per cent in FY23 to Rs 28,165 crore.
Other companies with a big jump in dividend payout in FY23 include Housing Development Finance Corporation, or HDFC Ltd (up 48.4 per cent), Maruti Suzuki India (up 50 per cent), and ICICI Bank (up 56.3 per cent).
At the other end of the spectrum, many companies in our sample cut dividend payouts in FY23.
These include Tata Steel, Tech Mahindra, Bajaj Auto, and Embassy Office Parks Real Estate Investment Trust.
Source: Read Full Article