Union excise duty collection dropped 18 per cent in August year-on-year at a time when the overall central tax kitty rose about 94 per cent before devolution to the states.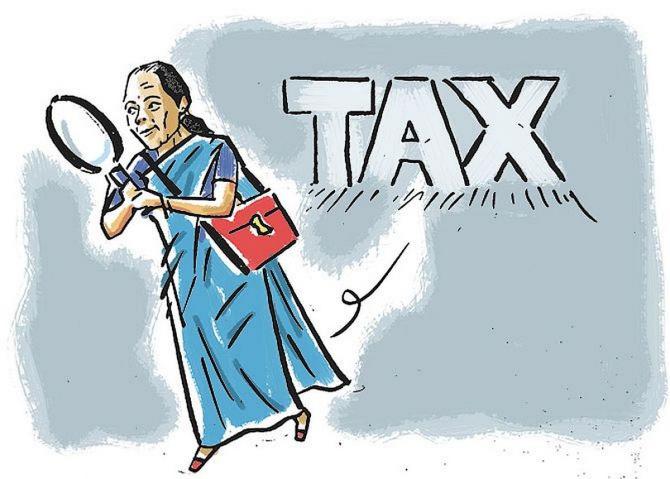 The mop-up from Union excise duty declined to Rs 23,576 crore in August this year compared to Rs 28,816 crore in the same month a year ago.
On the other hand, total tax collection rose to Rs 2.9 trillion in the month as against Rs 1.5 trillion in August 2022-23, shows the data released by the Controller General of Accounts (CGA).
Excise duty receipts not only declined year-on-year but month-on-month too.
Those were down 3.3 per cent in August as against Rs 24,387 crore in July.
Collection under this head this financial year was the second-lowest in August, with the lowest so far being in April at Rs 960 crore.
As such, the moderate rise of 1.9 per cent in excise duty collection in July year-on-year was short-lived.
The revenues under this head declined in May and June.
This has resulted in over a 12 per cent fall in excise duty receipts at a shade below Rs 1 trillion in the first five months this financial year as against Rs 1.1 trillion in the corresponding period of the previous financial year.
If the trend continues, this would make it difficult to achieve the budget projections for excise duty collection.
The Budget projected a 5.93 per cent increase in this at Rs 3.4 trillion for 2023-24.
The actual numbers, at Rs 3.19 trillion, were a little less than projected under the RE.
From the actual numbers, the rise projected was 6.6 per cent for 2023-24.
In the first five months, excise duty receipts constituted just 29.4 per cent of the Budget projection for 2023-24.
After the introduction of goods and services tax (GST), Union excise duty is levied mostly on petroleum and tobacco.
Experts are surprised that excise duty has yielded less in August year-on-year since diesel and petrol, the two main petroleum items, registered an increase in production in the month year-wise.
While the production of petrol rose 13.7 per cent at 3.7 million tonnes in August, the output of diesel increased 7.2 per cent at 9.4 million tonnes year-on-year.
Excise duty was last cut in May 2022 and hence it could also not be the reason for the downward trend.
Without excise duty, the tax kitty more than doubled to Rs 2.7 trillion in August as against Rs 1.22 trillion a year ago.
This was largely possible owing to a surge in corporation and personal income tax.
The kitty under corporate tax climbed by about 463 per cent to Rs 62,817 crore in August from Rs 11,159 crore in the same month of the previous year.
Corporation tax yielded less in the first three months this financial year year-on-year.
However, its revenues rose in the fourth and fifth months.
Personal income tax yielded about 333 per cent more at a bit over Rs one trillion in August this year as against Rs 23,813 crore a year ago.
The total tax kitty excluding Union excise duty rose 20.16 per cent at Rs 10.9 trillion in the first five months this financial year as against Rs 9.1 trillion a year ago.
Source: Read Full Article