The bid amount will go towards three charities — Naandi Foundation, Swades Foundation and PM-CARES — with Mahindra contributing a matching amount, reports Rajesh Karkera.
The All-New Mahindra Thar needs no advertising. The buzz that has been created around it is tremendous, and all eyes are on its launch on October 2.
The question uppermost on Thar aficionados' minds is, who will get the first vehicle that will come with a historic badge sporting the serial number #1?
Even as the Thar fandom goes into a frenzy with anticipation, Mahindra has put up the first All-New Thar 2020 for auction — with the proceeds going towards a noble cause.
On September 9, Mahindra and Mahindra Ltd announced that the first Thar will be auctioned to raise funds for three charitable organisations supporting Covid-19 relief work — the Naandi Foundation, which is working to create sustainable livelihoods in the food and agriculture sectors in a post Covid-19 world through upskilling; the Swades Foundation, which is building rural life and livelihoods as part of its Covid-19 relief and recovery programme; and PM-CARES Fund.
The winning bidder can not only choose the colour and variant of the All-New Thar but can also pick one among the three organisations to which his bid amount will go, and Mahindra and Mahindra will donate a matching amount to the charity.
Details of the auction can be accessed here (external link).
The auction, which opened on September 24, saw the bids touch Rs 79,50,000 the same evening. The next day it had crossed Rs 81 lakhs and at noon on Saturday the top bid stood at Rs 87,25,000. Given this frenzy, it's anyone's guess what will be final bid amount when the auction closes on September 29 at 6 pm.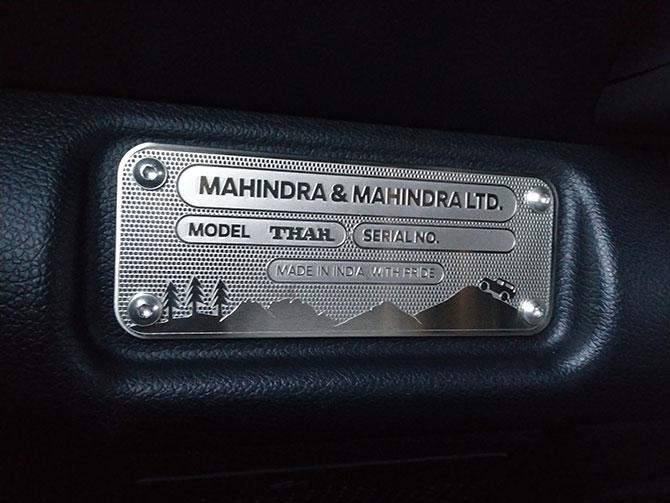 The online auction is being conducted by Mahindra First Choice Wheels (MFCW) and is hosted on the carandbike.com auction platform. The online registrations are open to everyone and the prospective bidders will be required to put down a refundable caution deposit. The entire bidding process is being conducted by Ernst & Young.
Source: Read Full Article