video
Biden economy 'raises more red flags' of recession risk: Brian Brenberg
'The Big Money Show' co-hosts Taylor Riggs, Brian Brenberg and Jackie DeAngelis discuss how inflation pain impacts Americans' pocketbooks and lifestyles.
In their inaugural episode Monday, "The Big Money Show" co-hosts opened the conversation to the Biden administration's handling of the economy, where they argued the president can't truly sympathize with American's sticker shock.
"You look at prices at the grocery store, it is nuts how much you're paying for things like eggs and milk," host Brian Brenberg said on the panel. "And when you hear the president saying he's optimistic, it feels like he's never even thought about the folks who are shopping at those grocery stores and paying those prices."
"Well, he doesn't go to the supermarket aisle. We know that when he didn't know how much meat prices were on the rise," FOX Business' Jackie DeAngelis responded.
Brenberg and DeAngelis, along with their co-anchor CFA Taylor Riggs ripped into Biden's fiscal policy which has catalyzed "crippling" credit card debt, rising interest rates, and the possibility of a recession.
U.S. FARM GROUP CALLS FOR PROBE OF HIGH EGG PRICES
"You've got 46% of Americans who have credit cards carrying balances. You've got a 20% interest rate on those balances. That is just not sustainable," Brenberg said. "So to me, when you look at the debt numbers on consumers, that raises more red flags when it comes to recession."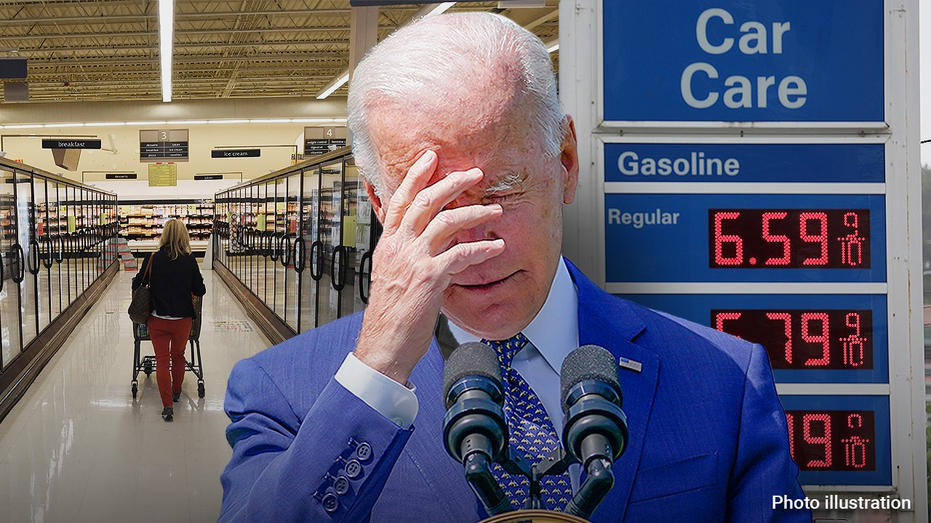 The Biden administration is still fueling "inflation pain," a "Big Money Show" panel with co-hosts Taylor Riggs, Brian Brenberg and Jackie DeAngelis discusses in their inaugural show on Monday, January 23, 2023. (Fox News)

While credit card debt can sometimes be a function of overspending, according to Brenberg, the rising trend appears to be a "function of survival" as everyday costs increase faster than wages.

"You don't have a choice but to put things on the card," The King's College economics professor added. "And it seems to me that's where we are now."

Riggs agreed that the Federal Reserve's biggest challenge right now remains rising consumer costs.

"Even the wage inflation, even all of those gains, weren't keeping up with the massive costs that we were seeing in some of those inflationary issues," Riggs said. "So that's really sticky. That is what the Fed is trying to tackle because costs are going up faster than people's wages."

Americans are feeling inflation pain "across the board," DeAngelis noted, while citing the price of oil and hospitality costs.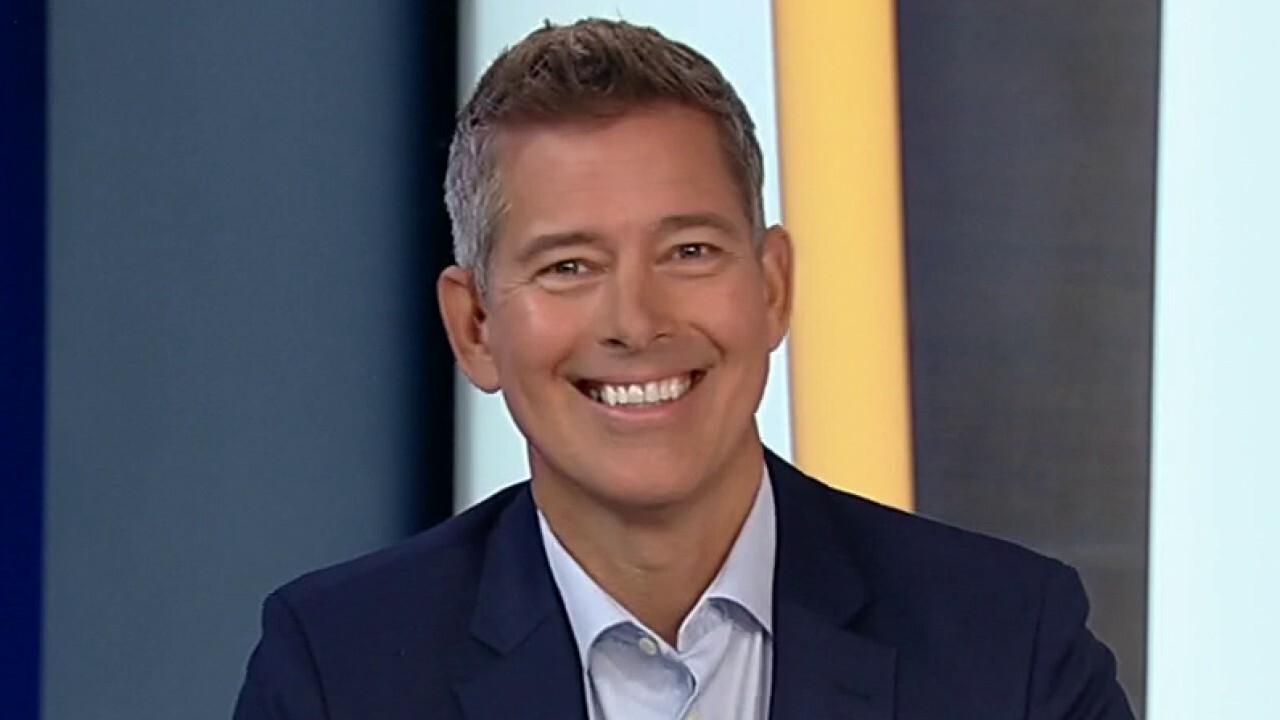 video
Crypto 'not out of the woods yet': Sean Duffy
'The Bottom Line' co-host Sean Duffy discovers Ron Klain stepping down amid Biden's classified documents discovery, cryptocurrency bouncing back and a WaPo writer claiming sleepovers are filled with threats.

"They're still feeling pain at the pump and for a lot of other things, for goods and services as well," DeAngelis said. "So for [Biden] to say, 'Everything is great,' and to take one headline and put it out there without context and say he's doing such a great job and pat himself on the back, the American people aren't stupid and they don't want to be lied to."

The Fed's preferred inflation gauge, the Personal Consumption Expenditures (PCE) index, for December 2022 will be released on Friday. In November, core prices, which strip out the more volatile measurements of food and energy, climbed 0.2% from the previous month and rose 4.7% on an annual basis.

"The core part – so take out food, take out energy – that's still rising," Riggs said. "And that's the problem, because that's why you have to raise rates so quickly to tackle that, because everything else might be coming down, like energy, etc., given how volatile it is – but some of those underlying issues are still very persistent."

Brenberg reminded viewers that inflation can have a compounding effect, so "you're paying more this year than last year," and "last year you were paying way more than the year before."

GET FOX BUSINESS ON THE GO BY CLICKING HERE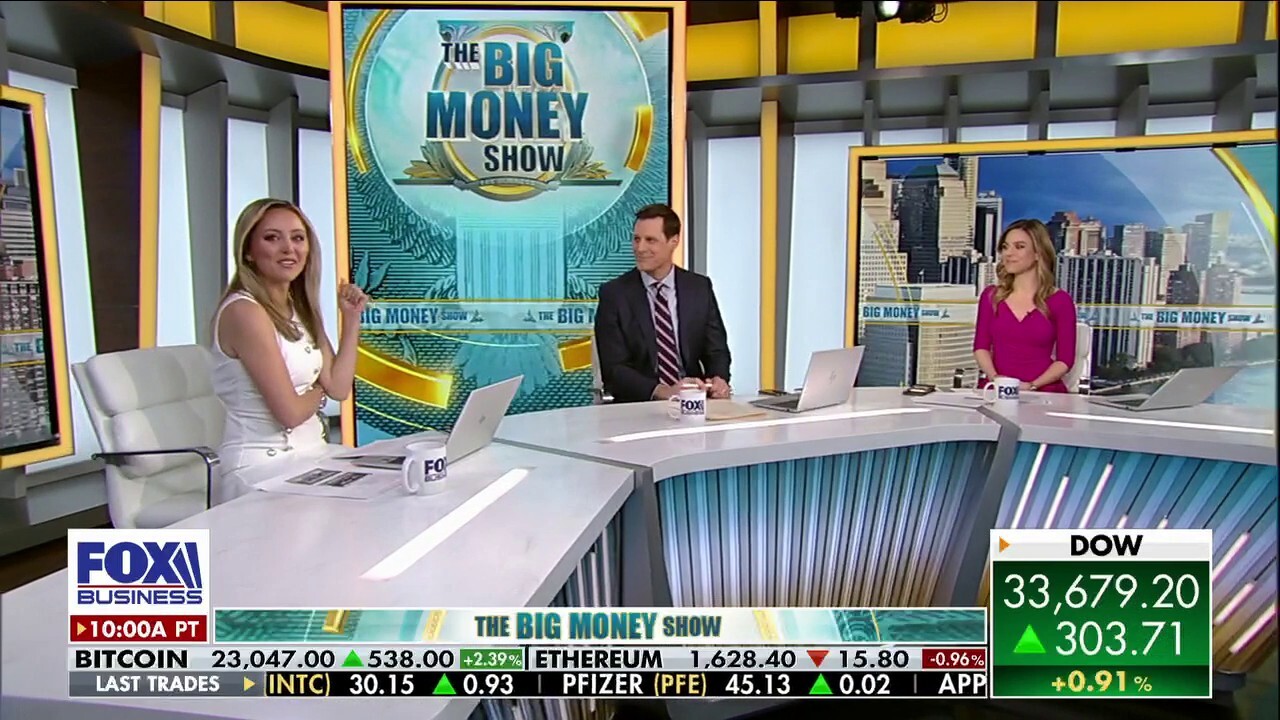 video
'The Big Money Show' kicks off its FOX Business debut
'The Big Money Show' co-hosts Taylor Riggs, Brian Brenberg and Jackie DeAngelis each discuss their mission for FOX Business' newest daytime show.

But DeAngelis reminded her co-hosts that some inflationary sectors, like the oil market, can be controlled with the right policy.

"You're starting to see the price of a barrel of oil start to rise again, and if that continues to rise, then you're going to see some volatility with these inflation figures as well," DeAngelis noted. "And I always say, until we figure the supply side problem out with energy here at home in the United States, we are going to continue to run into these problems."

READ MORE FROM FOX BUSINESS

FOX Business' Megan Henney contributed to this report.

Source: Read Full Article