video
January jobs report 'not at all consistent' with slowing economy: Nick Timiraos
The Wall Street Journal chief economics correspondent Nick Timiraos predicts some future 'heartburn' in the labor sector.
The number of Americans filing for unemployment benefits unexpectedly ticked higher last week, hitting the highest level in three months.
Figures released Wednesday by the Labor Department show initial claims for the week ended March 4 rose to 211,000 from the 190,000 recorded a week earlier. That marks the highest level since the end of December, although it is still below the 2019 pre-pandemic average of 218,000 claims.
Continuing claims, filed by Americans who are consecutively receiving unemployment benefits, rose slightly to 1.72 million for the week ended Feb. 25, an increase of 69,000 from the previous week. One year ago, nearly 1.9 million Americans were collecting unemployment benefits.
US COMPANIES OFFERING RECORD-HIGH RAISES TO RETAIN WORKERS, KEEPING PRESSURE ON INFLATION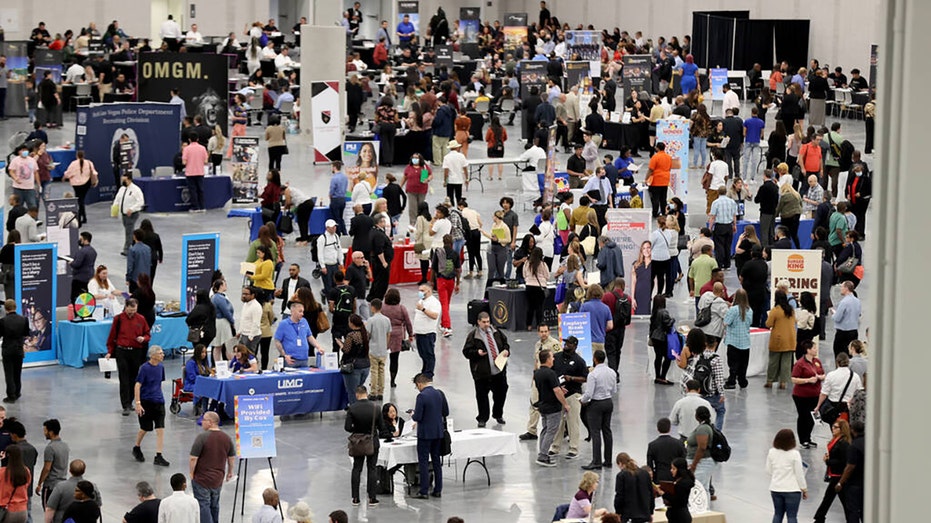 Job seekers visit booths during the Spring Job Fair at the Las Vegas Convention Center Friday, April 15, 2022.  (K.M. Cannon/Las Vegas Review-Journal / Getty Images)

The labor market remains an unsolved puzzle in the Federal Reserve's campaign to raise interest rates and slow the economy. Layoffs are on the rise, but job openings remain near a record high. Private-sector hiring rose faster than expected in February, but jobless claims are also ticking higher.

Central bank officials have made it clear that they expect unemployment to climb as a result of higher rates, which could force consumers and businesses to pull back on spending. Job losses are "very likely," Fed Chairman Jerome Powell conceded this week during two days of back-to-back congressional testimony.

Projections from the central bank's December meeting show that officials expect unemployment to rise to 4.5% by the end of next year, up from the current rate of 3.5%.

FED SIGNALS MORE INTEREST RATE HIKES NEEDED TO FIGHT STICKY INFLATION

That could mean more than 1 million Americans lose their jobs between now and the end of 2023.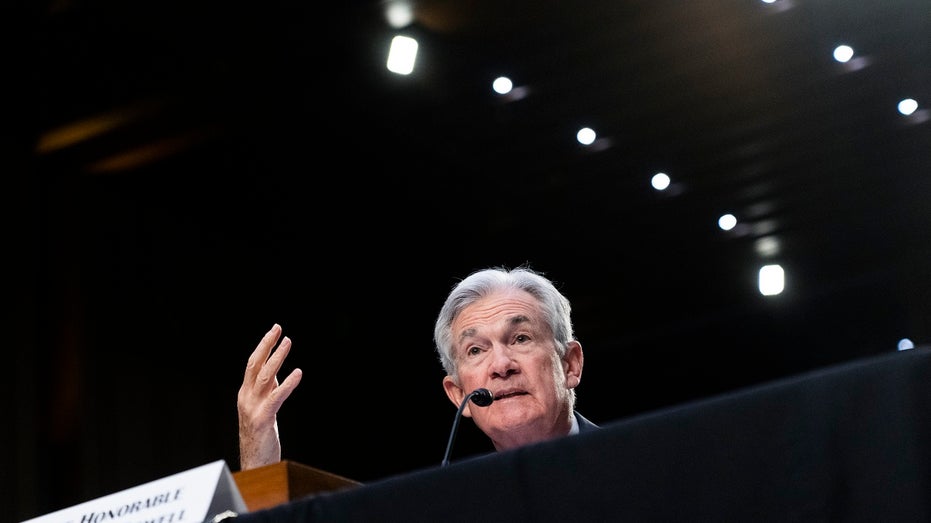 Federal Reserve Chairman Jerome Powell testifies during the Senate Banking, Housing, and Urban Affairs Committee hearing titled The Semiannual Monetary Policy Report to the Congress, in Hart Building on Mar. 7, 2023.  (Tom Williams/CQ-Roll Call, Inc via Getty Images / Getty Images)

Policymakers have already approved eight consecutive rate increases and have signaled in recent weeks that rates are likely to climb higher than previously anticipated in the face of hotter-than-expected economic data — including the blowout January jobs report.

"The latest economic data have come in stronger than expected, which suggests that the ultimate level of interest rates is likely to be higher than previously anticipated," Powell said this week. "If the totality of the data were to indicate that faster tightening is warranted, we would be prepared to increase the pace of rate hikes." 

Fed officials will be closely watching the February jobs report on Friday morning for additional insight into the labor market's health. The report is expected to show the unemployment rate held steady at 3.4%, a half-century low, and that employers added 203,000 new jobs.

CLICK HERE TO READ MORE ON FOX BUSINESS
video
'Mild recession' will tip to 'deep recession' when unemployment spikes: Kenny Polcari
SlateStone Wealth chief market strategist Kenny Polcari and Bubbatrading.com chief strategist Todd Horowitz discuss the odds of a U.S. recession and the crypto trade in 2023 on 'The Claman Countdown.'

Source: Read Full Article