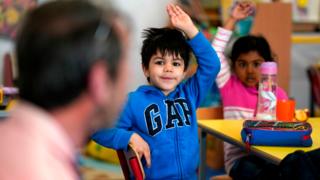 The government and unions should "stop squabbling and agree a plan" to reopen schools safely, the children's commissioner for England has said.
Anne Longfield said many disadvantaged children were losing out because of schools being closed for so long.
Teachers' leaders met the government's scientific advisers on Friday, but did not agree how to return to the classroom safely.
Some local authorities have said they will not reopen schools from 1 June.
The government has set out plans to begin a phased reopening of primary schools in England from 1 June.
But the plans have been challenged by teachers' unions, who have disagreed with the Department for Education over whether it is safe to return to school.
Education Secretary Gavin Williamson will lead the government's daily briefing at 16:00 BST.
Meanwhile, the number of people who died with coronavirus in the UK has increased by 468, the government said on Saturday. It takes the total number of UK deaths, in all settings following a positive coronavirus test, to 34,466.
What does the children's commissioner say?
Schools need to open "as quickly as possible", Ms Longfield has said, as she called for stronger safety measures to be introduced, such as regular testing for pupils and teachers, managed interaction between adults and deep cleaning of facilities.
She said that, without a vaccine, schools will never be 100% safe, as she urged the government and unions to work together "in the interests of children".
Schools have been closed by the coronavirus for most pupils since 20 March, staying open only for the children of key workers and vulnerable children.
Ms Longfield said that deprived and vulnerable children would suffer most from missing school and there was a growing "disadvantage gap".
She backed plans to bring back children in Reception, Year 1 and Year 6.
What do teaching unions say?
Kevin Courtney, co-leader of the UK's biggest teaching union, the National Education Union (NEU), told BBC Breakfast the meeting with scientific advisers on Friday was a "step forward" but that more cooperation was needed between the government and unions to "find a safe way back".
The NEU has drawn up five tests which, it says, the government should meet before schools reopen. These include regular testing, protection for vulnerable staff and a national plan for social distancing.
Mr Courtney called on the government to set up a task force with unions to plan a safe way of getting children back to school.
How are England's councils divided?
Liverpool's schools will not reopen until mid-June "at the very least", the city's council said.
Hartlepool Borough Council has also challenged the government's timetable, saying schools will not reopen at the start of next month "given that coronavirus cases locally continue to rise".
However, Andy Preston, mayor of Middlesbrough told BBC Breakfast that, although children and teachers have to be kept safe, "no-one can ever be given a 100% guarantee", stressing the impact that school closures were having on deprived children.
While many primary schools in England are under local authority control, others are run by academy trusts.
Steve Chalke, founder of the Oasis Trust, which has 35 primary schools across the country, said opposition to reopening fails to recognise the harm to disadvantaged children from missing school.
England is the only UK nation to set a date for schools to start to return.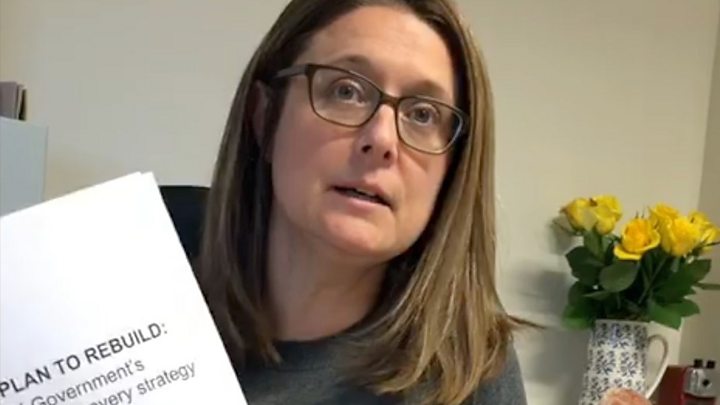 How do teachers and parents feel about schools returning?
Teachers have said they are worried about the emotional distress returning to the classroom could have on staff and pupils.
Becky, who has asked her surname not be used, teaches Reception and Year 1 at a primary school in Birmingham.
Speaking about the effect new rules will have on children, she said: "They won't be able to play with toys, play with their friends. When they're distressed and upset, how can we comfort them from a distance? It will cause them damage."
Her comments were echoed by parent Claire Dhillon-Burrows, from Hertford, who has three children, one of whom is four years old and is due to return to school on 1 June.
"He doesn't know how to social distance and still sucks his thumb," she said, asking why teachers were being expected "to work a social distancing miracle with such young children".
Why is the R-number important?
The British Medical Association has backed teachers' unions by saying Covid-19 infection rates are too high for England's schools to reopen.
The infection rate in the UK – the so-called "R-number" – has crept up from between 0.5 and 0.9 to between 0.7 and 1.0.
The number needs to be kept below one in order to stay in control and any increase in the number limits the ability of politicians to lift lockdown measures.
Prof Sir Mark Walport, the government's former government chief scientific adviser, said the rise in the R-number – albeit "relatively small" – is concerning and illustrates how carefully social distancing measures need to be relaxed.
"There's no question that the prospect of a second wave still exists," he told BBC Radio 4's Today programme.
Speaking about schools reopening, Prof Walport said schools have returned "in a very cautious fashion" in Denmark for the past month and the country's R-number has reduced.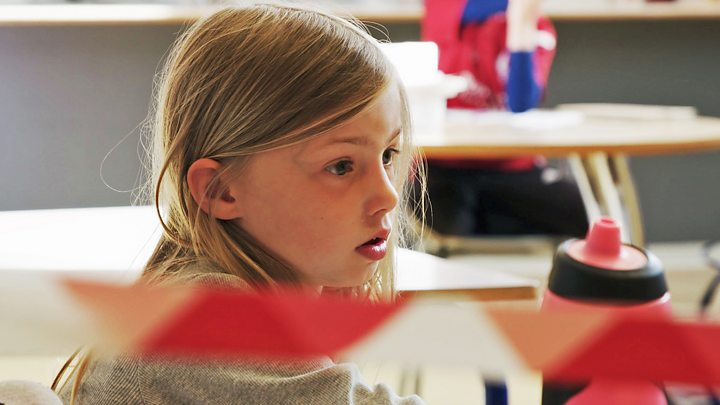 What does the government say?
A Department for Education spokeswoman said: "Getting children back to school and nurseries is in their best interests and all those working in education have a duty to work together to do so.
"We welcome the children commissioner's support for a phased return of children to primary school with many of the measures she raises, like staggering drop-off and pick-up times, keeping children in smaller groups and regular hand washing, already in train."
Schools in Wales will not be going back on 1 June and it is not expected that schools in Scotland or Northern Ireland will go back before the summer break.
In other developments:
Are you a parent or teacher in England? Do you expect your school to reopen on 1 June? Email: [email protected].
Please include a contact number if you are willing to speak to a BBC journalist.
Or please use the form below:
If you are happy to be contacted by a BBC journalist please leave a telephone number that we can
contact you on. In some cases a selection of your comments will be published, displaying your name as
you provide it and location, unless you state otherwise. Your contact details will never be published.
When sending us pictures, video or eyewitness accounts at no time should you endanger yourself or others,
take any unnecessary risks or infringe any laws. Please ensure you have read the terms and conditions.
Terms and conditions
The BBC's Privacy Policy
Source: Read Full Article