video
Exxon, Chevron to focus on oil projects in the Americas
The Schork Group Principal Stephen Schork argues Chevron and Exxon shifting their focus to oil projects in the Americas is an 'excellent sign.'
Exxon Mobil Corp. is preparing to approve its fifth oil production project in Guyana and is considering taking additional exploration acreage, the head of its Guyanese operations, Alistair Routledge, told Reuters in an interview.
The efforts would add significantly to the $30 billion committed thus far by Exxon and Guyana partners Hess Corp and CNOOC Ltd. The latest development will cost about 27% more than the last, a new estimate showed, reflecting inflation and the larger scope of the project.
The consortium aims to pump 1.2 million barrels of oil and gas per day by 2027 from all the developments, according to Hess, nearly triple last year's peak output.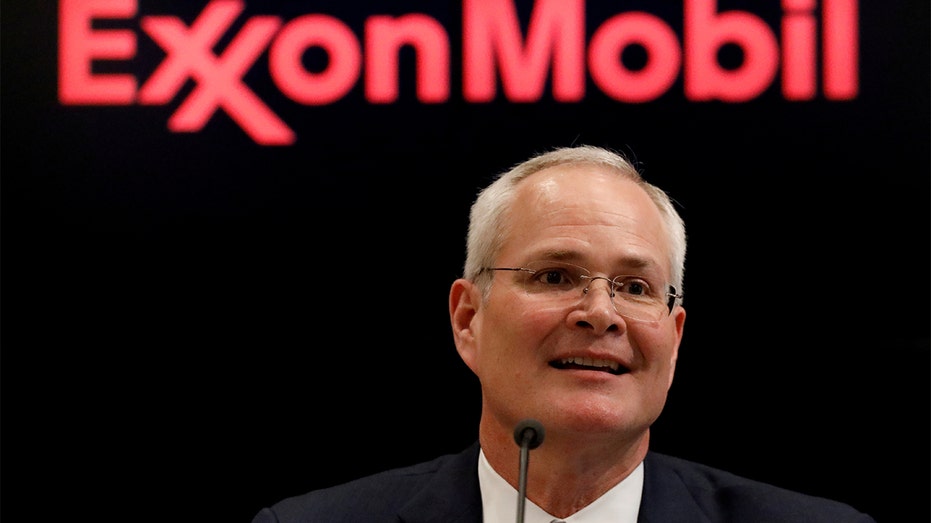 FILE PHOTO: Darren Woods, Chairman & CEO of Exxon Mobil Corporation speaks during a news conference at the New York Stock Exchange in New York, March 1, 2017. REUTERS/Brendan McDermid/File Photo (REUTERS/Brendan McDermid/File Photo / Reuters Photos)

Guyana has emerged as the world's fastest-growing oil region since Exxon made its first offshore discovery in 2015. The consortium has found about 11 billion barrels of oil and gas. Guyana estimates its fields could hold 25 billion barrels and aims to produce 1.64 million bpd by the end of the decade.

RUSSIA'S CRUDE OIL PRICE DROPS 40% BELOW GLOBAL BENCHMARK

Exxon's proposed fifth development, at an oilfield called Uaru, would pump about 250,000 barrels of oil per day at peak. It would be the consortium's largest and most expensive project, outstripping the $10 billion cost of the fourth project.
Ticker
Security
Last
Change
Change %
XOM
EXXON MOBIL CORP.
113.15
-0.07
-0.06%
HES
HESS CORP.
152.19
+1.44
+0.95%
"Maybe more, the market is getting hot," Routledge said, referring to energy-industry inflation driving up prices for services and materials. "The team is working hard to keep the cost down, but it will be hard to keep it below that," he said.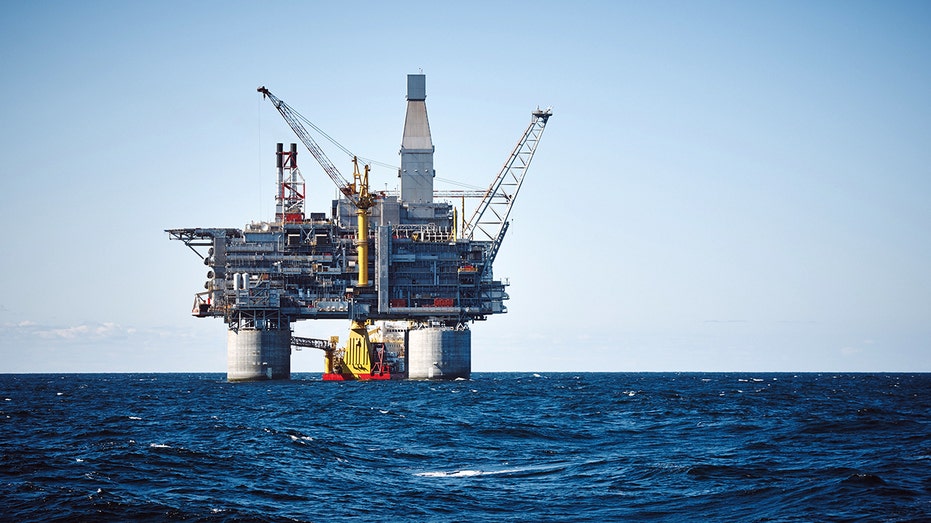 An offshore oil rig and support vessel in an unknown location surrounded by blue sky and sea. Rigs such as these have been vital to Guyana's economic success.

The development will cost about $12.68 billion, according to an estimate prepared for Guyana's Environmental Protection Agency, 27% more than Exxon's fourth development. Its oil would start flowing in 2027 and continue for 20 years, according to the Guyana government's estimate.

Guyana last week estimated the project would require up to 600 workers at the peak of drilling activity, and employ up to 160 people thereafter. The project will release about 1 million tons per year of carbon dioxide emissions, it forecast.

Exxon has submitted a development plan for the oilfield, and an initial construction contract was awarded last fall to Japan's Modec Inc. If the plan is approved by Guyana's government, the consortium could sanction spending on the project about April, Routledge said.
Ticker
Security
Last
Change
Change %
MDIKF
MODEC
11.52
+1.02
+9.71%
April is when Guyana is due to hold its first competitive auction for new exploration areas. Exxon will consider bids on new blocks, the country chief said.

"Of course, we will look at it," Routledge said, adding "it would be premature to say yes or no" to participation before the country releases the full terms of new production contracts.

IRAN'S OIL EXPORTS SURGE AMID DEMAND FROM CHINA, VENEZUELA

The country disclosed last year a fiscal regime which raises Guyana's share of oil riches to 27.5%, from 14.5%, through a mix of royalties and shared production. But it has yet to update the production sharing agreement for the blocks. Companies are weighing their own geological data on the areas.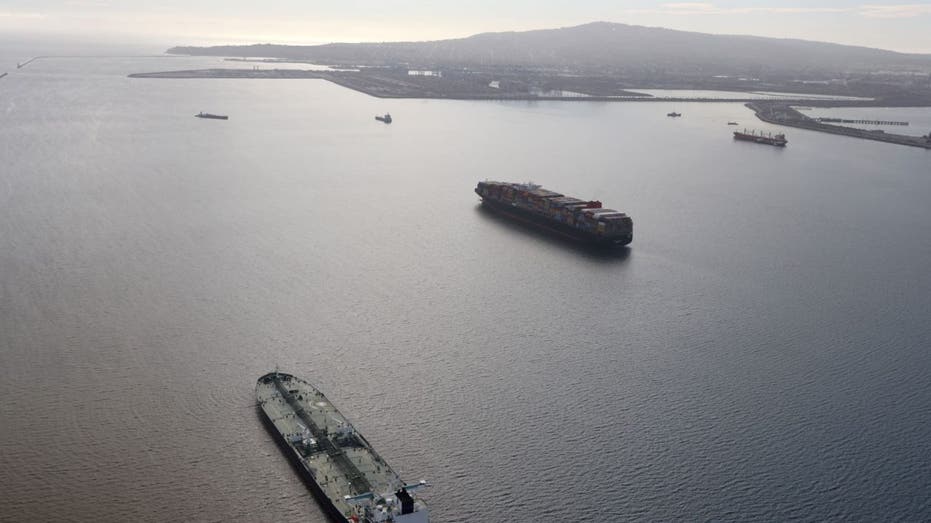 An oil tanker waits in line in the ocean outside the Port of Long Beach-Port of Los Angeles complex, amid the coronavirus disease (COVID-19) pandemic, in Los Angeles, California, U.S., April 7, 2021. As the US and Europe moved to shun Russian oil, th (Reuters Photos)

MORE COMPETITION?

Exxon and its partners inaugurated Guyana's production in 2019 and today deliver all the oil output in country, from their 6.6-million-acre (26,800 sq km) Stabroek block.

Areas on offer could potentially double the offshore acreage under exploration by the Exxon consortium. Licenses will cost between $10 million for the 11 blocks in shallow water, and $20 million for the three in ultra-deep-water. The 14 blocks up for grabs cover about 2,000 sq km each.

The government wants the auction to reduce its dependence on Exxon and partners, which have become the lynchpin in a transformation to industrial from agriculture-based economy.

CLICK HERE TO GET THE FOX BUSINESS APP

Guyana President Mohamed Irfaan Ali visited India last week to try to entice private companies and the government to join its oil business. Joint technical groups will explore bilateral cooperation, Ali said.

"Apart from the auction, we are discussing government-to-government partnership in a number of areas including exploration," Ali said.

Source: Read Full Article