video
Stuart Varney: Would Biden risk the inevitable backlash from a banking bailout?
'Varney & Co.' host Stuart Varney lays out the economic challenges President Biden faces after the banking crisis heated back up and fears spread to Europe.
BlackRock CEO Larry Fink asked in his annual letter to shareholders Wednesday whether "the dominoes" are "starting to fall" in the U.S. financial system, pointing to the collapse of Silicon Valley Bank last week and a number of other issues that could emerge following years of "easy money."
The head of the world's largest asset manager said inflation surged to its highest point since the 1980s thanks to the "extraordinarily aggressive" fiscal and monetary policies in place since the Great Recession, and says the Federal Reserve's aggressive rate hikes in the past year "is one price we're already paying for years of easy money – and was the first domino to drop."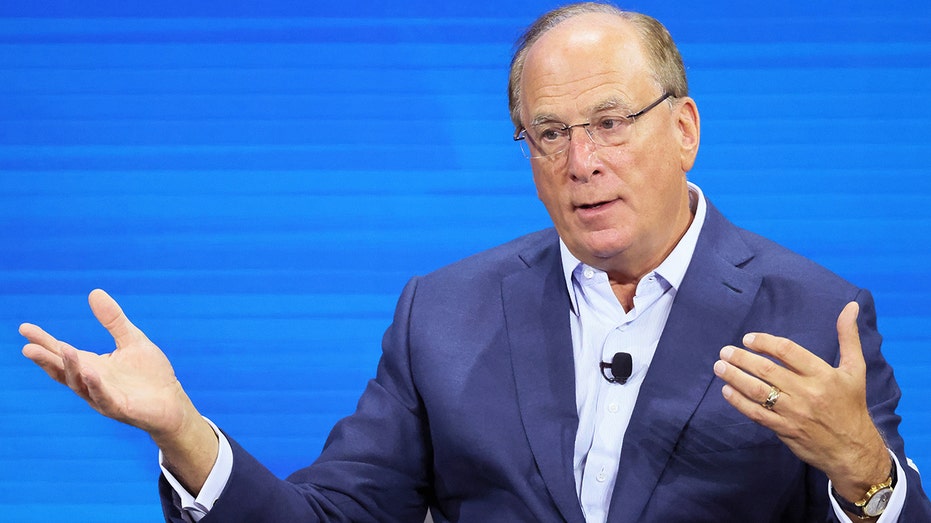 BlackRock CEO Larry Fink during the New York Times DealBook Summit in the Appel Room at the Jazz At Lincoln Center on Nov. 30, 2022 in New York City. Fink asked in is annual letter Wednesday whether "dominoes" are "starting to fall" in the U.S. finan (Michael M. Santiago/Getty Images / Getty Images)

Fink then addressed the failure of SVB, calling the situation a "classic asset-liability mismatch" before noting two smaller banks quickly followed suit. He said it is too early to know how widespread the damage is, while wondering whether asset-liability mismatches could be the second domino to fall.

Fink reminded shareholders that tightening monetary policies led to the Savings and Loan Crisis that began in the 1980s, which lasted roughly a decade and saw more than a thousand institutions toppled.

THE FDIC AND YOUR BANK DEPOSITS: WHAT TO KNOW

He wrote, "We don't know yet whether the consequences of easy money and regulatory changes will cascade throughout the U.S. regional banking sector (akin to the S&L Crisis) with more seizures and shutdowns coming."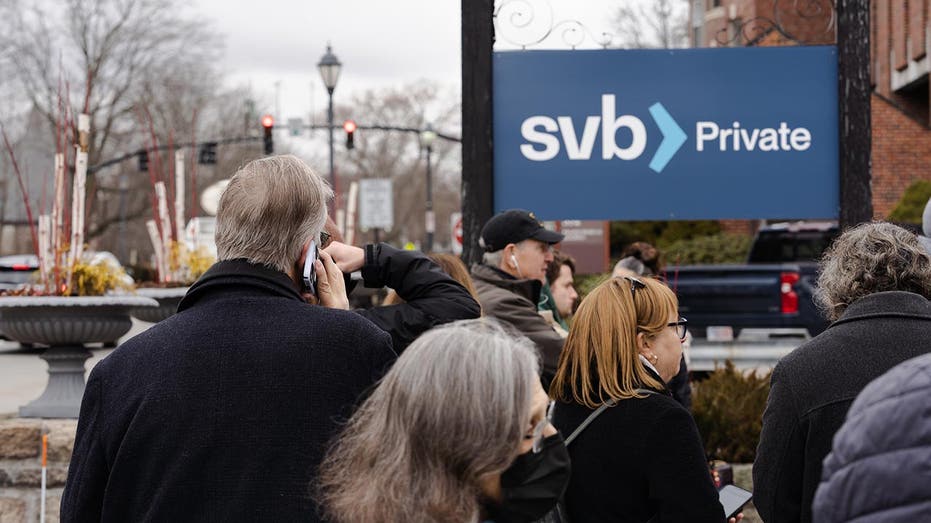 Customers wait in line outside of a Silicon Valley Bank branch in Wellesley, Massachusetts, US, on Monday, March 13, 2023. The collapse of Silicon Valley Bank has prompted a global reckoning at venture capital and private equity firms, which found th (Sophie Park/Bloomberg via Getty Images / Getty Images)

The third potential domino, Fink said, could be liquidity mismatches.

"Years of lower rates had the effect of driving some asset owners to increase their commitments to illiquid investments – trading lower liquidity for higher returns," he wrote. "There's a risk now of a liquidity mismatch for these asset owners, especially those with leveraged portfolios."

STOCK MARKET EXPERT SAYS FED WILL PIVOT AND CUT RATES 'VERY SHORTLY'

The CEO went on to say government spending – in both the U.S. and abroad – has become unsustainable, noting that the amount the U.S. spent on interest for its debt hit a record last quarter, and how gilts plummeted last year in the U.K. after the government announced significant unfunded tax cuts.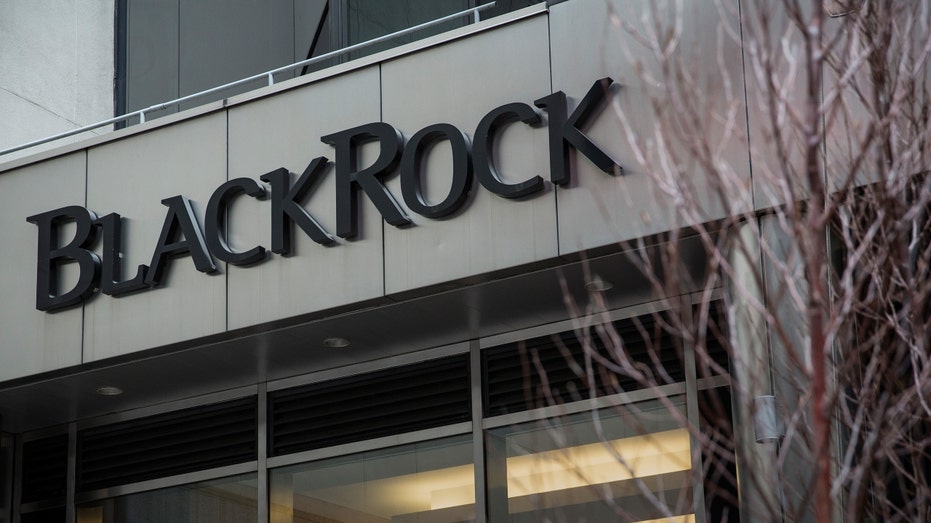 A sign hangs on the BlackRock offices on Jan. 16, 2014 in New York City. BlackRock is the world's largest asset manager. (Andrew Burton/Getty Images / Getty Images)
Ticker
Security
Last
Change
Change %
BLK
BLACKROCK INC.
631.95
-5.88
-0.92%
"After years of global growth being driven by record high government spending and record low rates," Fink wrote, "the world now needs the private sector to grow economies and elevate the living standards of people around the globe."

He added, "We need leaders in both government and corporations to recognize this imperative and work together to unleash the potential of the private sector."

GET FOX BUSINESS ON THE GO BY CLICKING HERE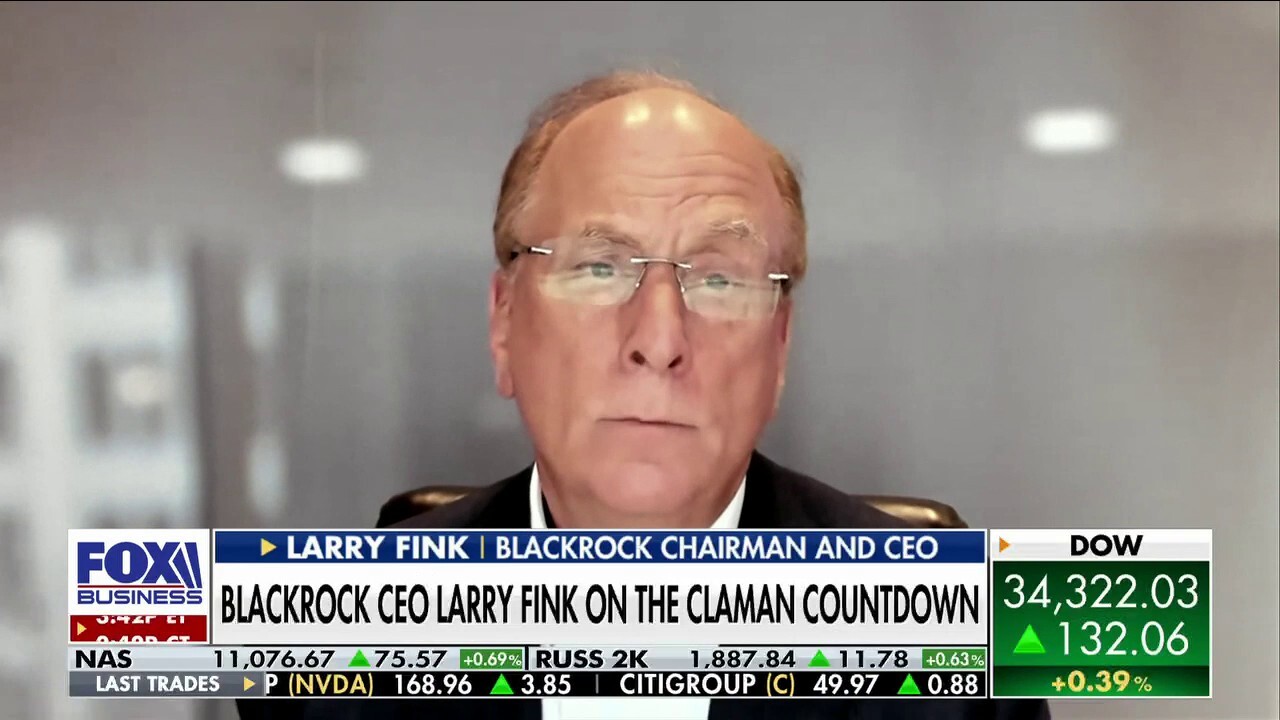 video
BlackRock CEO Larry Fink: 'High probability' US enters recession
BlackRock chairman and CEO Larry Fink discusses how close the economy is to a recession and how Washington's bickering over the debt ceiling could harm the United States on 'The Claman Countdown.'

Source: Read Full Article