video
China situation a 'big change,' will eventually have positive effect on growth: Zach Hill
Horizon Investments head of portfolio management Zach Hill discusses the U.S. and global economy ahead of the December Consumer Price Index.
Foreign investors reduced their exposure to China's domestic bond market last year, the first time they have become net sellers since the central bank started releasing data a decade ago.
Foreigners cut their holdings of yuan-denominated bonds by the net equivalent of $91 billion in 2022. It was the only net annual outflow since China's central bank began publishing foreign ownership figures in 2013, according to data from two of China's clearinghouses.
That took total foreign holdings of Chinese bonds down to the equivalent of $500 billion, from $591 billion at the end of 2021.
Liu He, Vice Prime Minister of China delivers a speech at the World Economic Forum in Davos, Switzerland Tuesday, Jan. 17, 2023. His speech was full of optimism about the return of economic growth to China in a bid to improve investor confidence. (AP Photo/Markus Schreiber / AP Newsroom)

The net sales included a $51 billion outflow from policy-bank bonds, which are securities issued by large Chinese state-owned lenders, and a $24 billion reduction in foreign exposure to China's government bond market.

CHINA SAYS ECONOMY TO RETURN TO FASTER GROWTH AS COVID ISOLATION ENDS

The prolonged outflow finally came to an end in December, when international investors returned to China's bond market after 10 months of selling. They bought a net $8.6 billion of yuan-denominated debt.

The Chinese government's end to its strict zero-Covid regime could encourage more foreign investors to return to the country's bond market this year, analysts at Nomura wrote in a research note in mid-December.
FILE – In this Feb. 19, 2021, file photo, workers wearing face masks polish bicycle wheel rims at a factory in Hangzhou in east China's Zhejiang province. (Chinatopix via AP, File)

CHINA OFFERS OLIVE BRANCH TO THE WEST AT WORLD ECONOMIC FORUM, BUT SOME STILL SKEPTICAL

The bond outflows last year were partly a response to Russia's invasion of Ukraine in February, which led to worries that Beijing's close ties to Moscow could trigger U.S. sanctions on Chinese entities. Investors were also put off by China's strict zero-Covid policy, which hampered economic growth, a weakening of the yuan against the dollar and the rise of U.S. bond yields.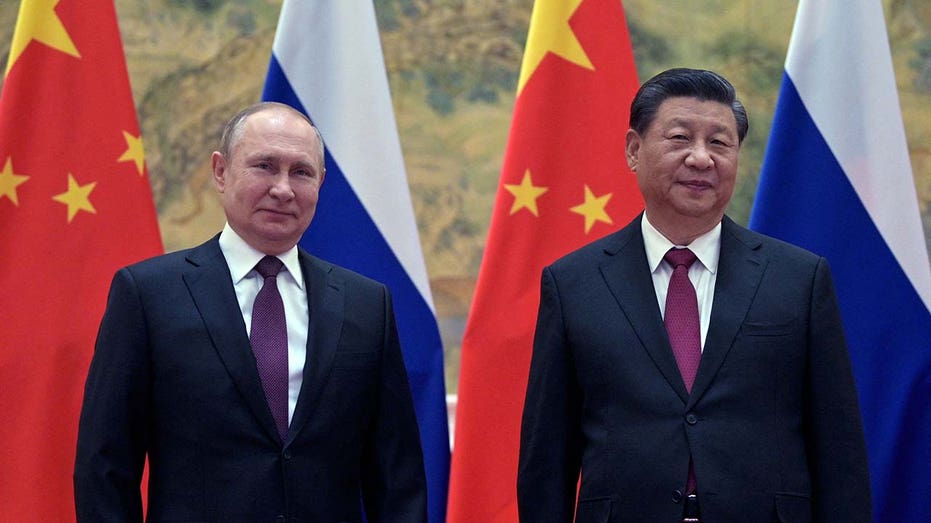 Russian President Vladimir Putin (L) and Chinese President Xi Jinping pose during their meeting in Beijing, on February 4, 2022.  (Alexei Druzhinin/Sputnik/AFP via Getty Images / Getty Images)

Chinese government bonds for years yielded significantly more than their U.S. counterparts. That changed in April. The 10-year Treasury note on Wednesday yielded around 3.48%, versus the 10-year Chinese government bond's 2.93%.

CLICK HERE TO GET THE FOX BUSINESS APP

The Federal Reserve aggressively increased interest rates last year to combat rising inflation, while the People's Bank of China cut rates by small amounts to address an economic downturn.

Chinese bonds have started 2023 at attractive valuations, said Alan Siow, a fixed-income portfolio manager at asset manager Ninety One. That provides "a compelling entry point" for investors, he said.

Source: Read Full Article