video
Panera Breads CEO Niren Chaudhary: Inflation has been a 'massive challenge'
Panera Breads CEO Niren Chaudhary says he's 'very concerned' about the safety of employees and customers of their more than 300 Florida restaurants and addresses how inflation is impacting business on 'The Claman Countdown.'
More restaurant companies are aiming to test investors' demand for new listings after the sector weathered the Covid-19 pandemic and as dining sales have largely held up so far this year. 
Fogo Hospitality Inc., the parent company of a Brazilian-style steakhouse chain, is aiming for an initial public offering as early as spring, according to people familiar with the matter. Other restaurant companies including Panera Brands Inc. and Cava Group Inc., the parent company of a Mediterranean chain, are aiming for an offering in the first half of the year as long as markets keep improving, according to people briefed on the plans. 
Though the IPO market has been mostly frozen for the past 12 months, restaurants are in a unique position, according to bankers, analysts and investors. Most restaurants tout moderate growth and profitability, something investors are valuing after the steep selloff of unprofitable public companies last year.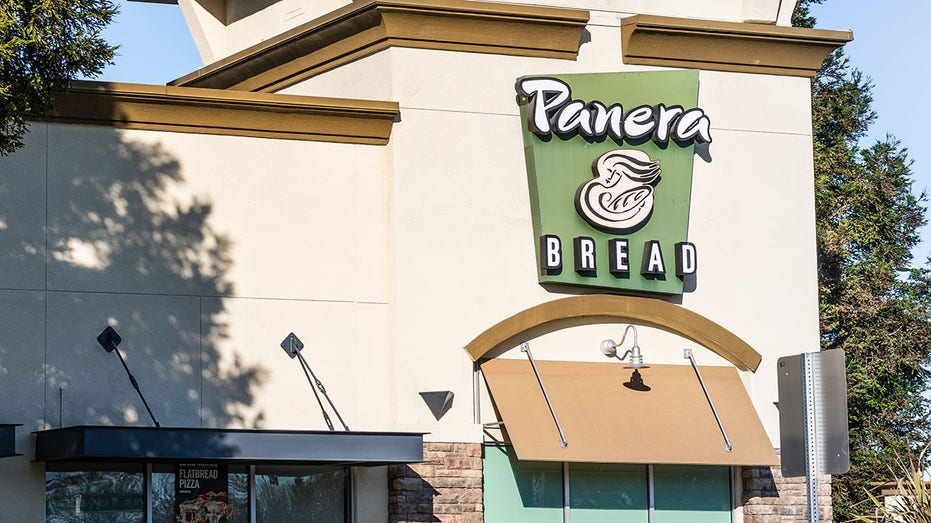 Panera Bread location (iStock)

During the pandemic, many restaurants tightened costs and improved their margins, making them more-attractive companies to buy. Easing inflation and a slowly improving backdrop for IPOs could bode well for the sector, some bankers and investors said. 

CRUZ, MANCHIN PROPOSE BILL BLOCKING BIDEN ADMIN FROM BANNING GAS STOVES
Ticker
Security
Last
Change
Change %
CMG
CHIPOTLE MEXICAN GRILL INC.
1,700.28
+7.31
+0.43%
MCD
MCDONALD'S CORP.
267.92
+3.69
+1.40%
Publicly traded restaurants have held up better than broader stock indexes over the past year. Shares of Chipotle Mexican Grill Inc. and McDonald's Corp. are up roughly 15% and 3%, respectively, over the past year, compared with the S&P 500's 8% decline through Monday's close.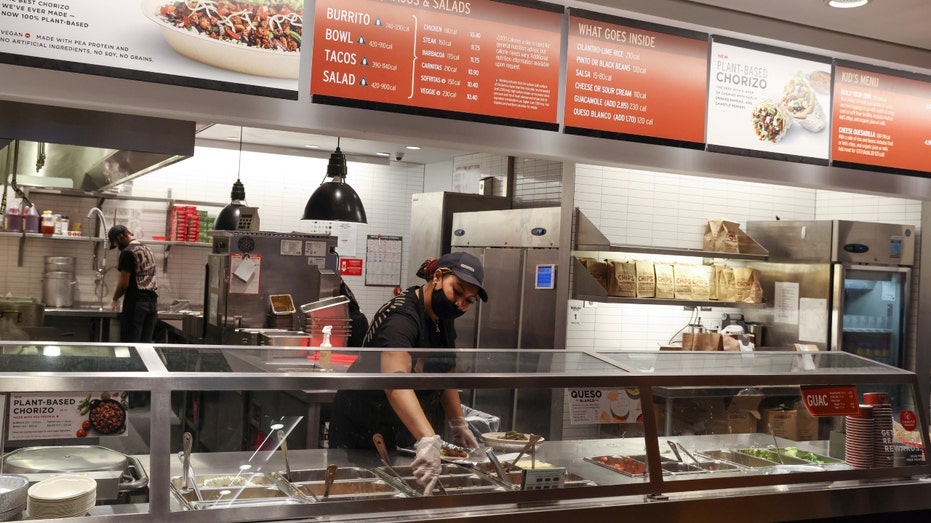 A person works in a Chipotle Mexican Grill in Manhattan, New York City, U.S., February 7, 2022.  (REUTERS/Andrew Kelly / Reuters)

Despite the slowing U.S. economy, sales at restaurants have largely been resilient. Executives have said that they continue to benefit from demand that was pent-up during the pandemic to dine out, and sales this winter have been much improved compared with a year ago, when the Omicron variant kept many diners away.
Ticker
Security
Last
Change
Change %
SHAK
SHAKE SHACK
57.84
-0.45
-0.77%
PTLO
PORTILLO'S INC.
22.55
+0.64
+2.92%
Chain executives have also said that they are benefiting from reduced competition after the closure of independent restaurants that struggled with pandemic-related disruptions and inflation. Chains such as Shake Shack Inc. and Portillo's Inc. told investors at an industry conference in January that they expect to expand.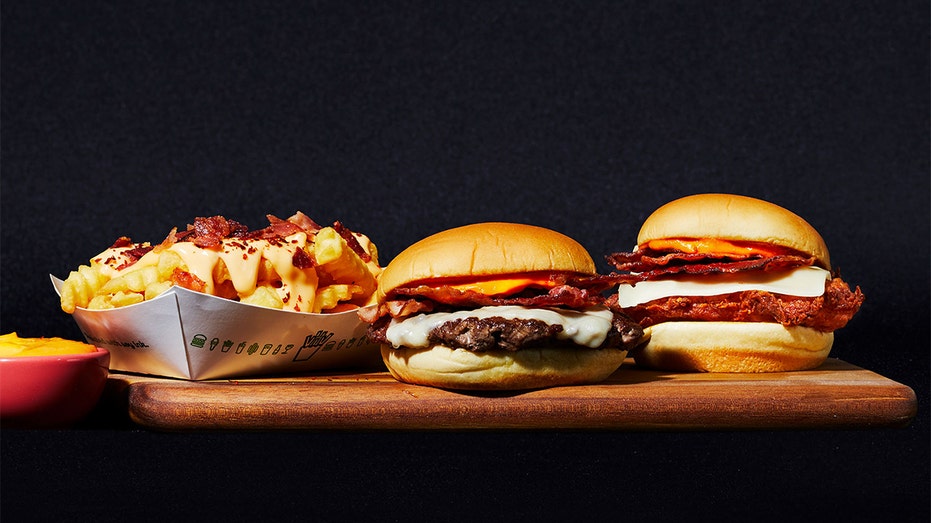 Shake Shack and the YouTube series "Hot Ones" have partnered to release a new spicy menu, including a burger, a chicken sandwich, cheese fries and bacon cheese fries. (Shake Shack x Hot Ones / Fox News)

Restaurants, which were plagued by labor shortages last year, have noted some improvements in staffing in recent months.

MCDONALD'S SEES INFLATION STICKING AROUND

Some of the restaurants looking at offerings, including Panera Brands, are held by private-equity firms, many of which are seeking to capitalize on their investments. These firms can choose to sell a small portion of their stakes in an IPO and sell the rest over the next few years, making the immediate price of shares less important, according to bankers. 

Fogo Hospitality, the parent company of the Fogo de Chão chain, is aiming to update its paperwork with the Securities and Exchange Commission by the end of next month for a launch around May or June, some of the people familiar with the matter said. 

The Texas-based steakhouse chain more than 60 units has been rebounding from the pandemic, with total revenue of $517 million for the 12 months ended Oct. 2, according to a company filing. Average annual U.S. sales of $10.1 million per restaurant were up from $7.9 million during the prior-year period and rank higher than most steakhouse chains, according to the market-research firm Technomic. 

Washington, D.C.-based Cava Group, parent of the Cava chain, intends in coming days to file paperwork confidentially with the SEC for an initial public offering, the company said Monday. The fast-casual chain of around 250 locations in about 20 states and Washington, D.C., has grown rapidly, adding more than 80 Mediterranean-style restaurants last year. 

CLICK HERE TO GET THE FOX BUSINESS APP

St. Louis-based Panera Brands, which owns its namesake chain as well as Caribou Coffee and Einstein Bros. Bagels, took steps toward going public in 2021. As markets tightened last year, the attempt was delayed. Panera is now aiming for an IPO this year, according to people familiar with the matter.

Panera Bread did around $5.7 billion in sales across 2,120 U.S. restaurants in 2021, Technomic said. The chain last year introduced a new chicken sandwich to boost sales and has expanded its to-go service. 

Any plans are subject to an unpredictable stock market and investors' appetite for new stock issuance, which over the past year has been lacking. Last year was the slowest in at least two decades for traditional IPOs in the U.S. as measured by money raised, according to Dealogic. 

The IPO market is having a slow start to 2023, though there are some signs of life. Skyward Specialty Insurance Group Inc., the first IPO of the year and the biggest offering since October, traded higher in its stock-market debut in mid-January. Its stock is up more than 20% from its IPO price.

Source: Read Full Article