video
Activision Blizzard CEO reacts to Warren Buffett's stake: 'Nothing more flattering'
Activision Blizzard CEO Bobby Kotick reveals what led to the video game company's record-breaking Q4 earnings results on "The Claman Countdown."
Billionaire investor Warren Buffett blasted opponents of stock buybacks in his annual letter to Berkshire Hathaway Inc. shareholders, writing that the opponents are "illiterate" about economics or are engaged in demagoguery.
Buybacks, which happen when corporations repurchase their stocks to reduce the share count, have drawn heavy criticism from Democrats who argue that they primarily benefit corporations, executives and wealthy investors. During the last Congress, Democrat majorities enacted a 1% tax on buybacks, and President Joe Biden is pushing to quadruple that tax rate – but buybacks reached nearly $1 trillion in 2022 despite the opposition.
Buffett, who is a longtime Democrat, slammed opposition to stock buybacks in his widely read letter to shareholders, writing, "When you are told that all repurchases are harmful to shareholders or to the country, or particularly beneficial to CEOs, you are listening to either an economic illiterate or a silver-tongued demagogue (characters that are not mutually exclusive)."
WARREN BUFFETT'S ANNUAL LETTER REVEALS BERKSHIRE'S 'SECRET SAUCE,' CRUCIAL LESSON FOR INVESTORS
Warren Buffett, chairman and CEO of Berkshire Hathaway, criticized opponents of stock buybacks as being "illiterate" about economics who may be engaged in demagoguery. (AP Photo / Nati Harnik / File / AP Newsroom)

Berkshire's shareholders saw a slight increase in their per-share value in 2022 due to the firm's repurchase of 1.2% of its outstanding shares and similar moves by Apple and American Express, in which Berkshire holds significant investments, Buffett wrote. He noted that when the economics of stock buybacks make sense, they can add value for shareholders.

"The math isn't complicated: When the share count goes down, your interest in our many businesses goes up," Buffett wrote. "Every small bit helps if repurchases are made at value-accretive prices. Just as surely, when a company overpays for repurchases, the continuing shareholders lose. At such times, gains flow only to the selling shareholders and to the friendly, but expensive, investment banker who recommended the foolish purchases."

WARREN BUFFETT DELIVERS CLEAR INFLATION WARNING, SLAMS 'DISGUSTING' BUSINESS LEADER BEHAVIOR IN ANNUAL LETTER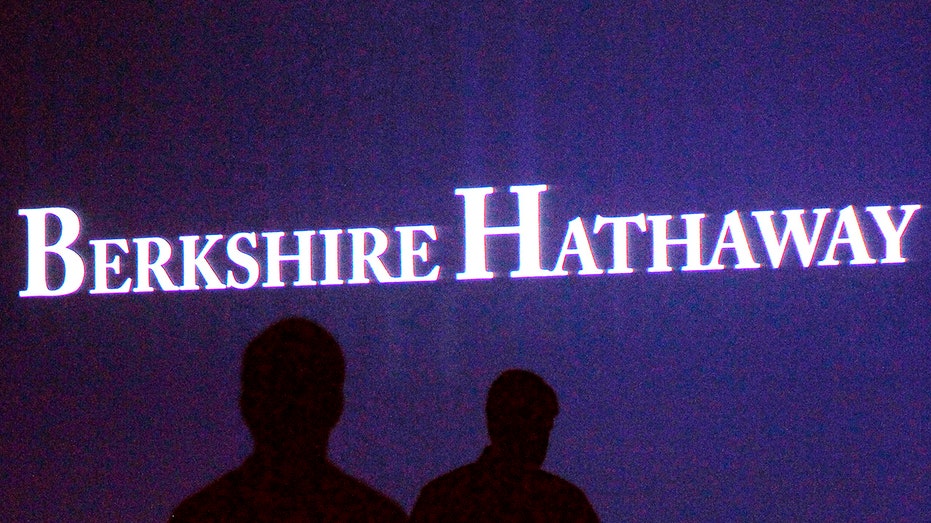 Berkshire Hathaway shareholders saw a small increase in the value of their stock last year due to the company's stock buybacks and those of investees like Apple and American Express. (Reuters / Rick Wilking / File / Reuters Photos)

Biden has linked the issue of stock buybacks to his criticism of "big oil" companies and said they prioritized buybacks over expanding production during his State of the Union address earlier this month.

"If they had, in fact, invested in the production to keep gas prices down – instead they used the record profits to buy back their own stock, rewarding their CEOs and shareholders," Biden said.

"Corporations ought to do the right thing," Biden went on. "That's why I propose we quadruple the tax on corporate stock buybacks and encourage long-term investments. They'll still make considerable profit."

BUFFETT'S FIRM CUTS STAKE IN CHINESE AUTOMAKER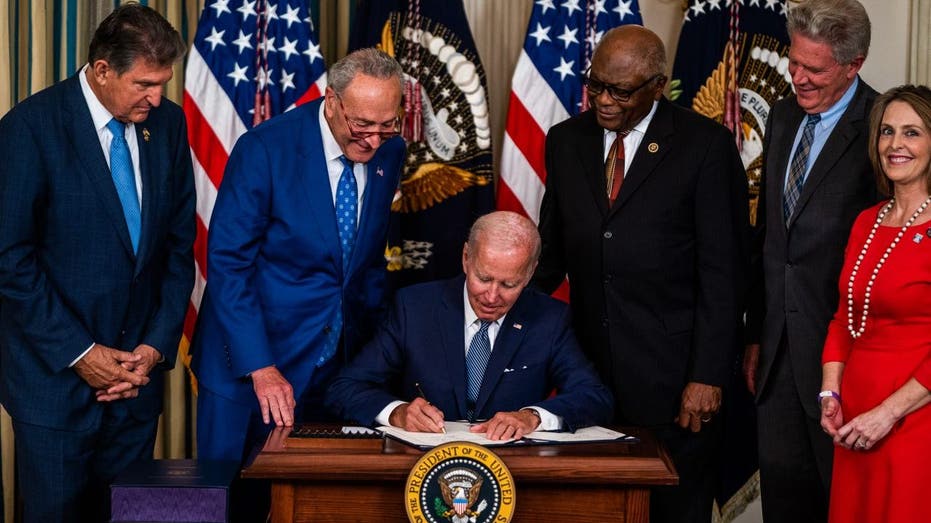 President Joe Biden, seated, signs the Inflation Reduction Act into law. It included a 1% excise tax on stock buybacks by corporations. (Demetrius Freeman / The Washington Post via Getty Images / File / Getty Images)

Biden worked with Democrat lawmakers in Congress to include a 1% excise tax on stock buybacks in the Inflation Reduction Act, which was enacted last year along party lines through the budget reconciliation process.

Democrat leadership had initially sought a 2% tax on stock buybacks but had to lower that tax rate to 1% to secure the vote of Sen. Kyrsten Sinema, I-Ariz. Senate Majority Chuck Schumer, D-N.Y., said at the time, "I hate stock buybacks. I think they are one of the most self-serving things that corporate America does."

GET FOX BUSINESS ON THE GO BY CLICKING HERE

Biden's push to raise the tax on stock buybacks from 1% to 4% is likely to fall flat in Congress, given that Republicans now hold a majority in the House of Representatives and will have the ability to block any reconciliation bills Senate Democrats try to advance.
Ticker
Security
Last
Change
Change %
BRK.A
BERKSHIRE HATHAWAY INC.
461,705.01
+2,330.01
+0.51%
AAPL
APPLE INC.
146.71
-2.69
-1.80%
AXP
AMERICAN EXPRESS CO.
174.25
-0.89
-0.51%
Source: Read Full Article