video
Microsoft's AI play a 'shot across the bow' to Google: Pete Pachal
CoinDesk Content Chief of Staff Pete Pachal joins 'Mornings with Maria' to discuss Microsoft's use of AI in the Bing search engine, attacks on Big Tech, and the future of AI and cryptocurrency.
The top U.S. technology companies were once a rare combination of big, fast-growing and ferociously innovative.
Now, they are mostly just big. Their growth has ebbed and their innovations have been underwhelming. Some now see artificial intelligence as the next catalyst for growth. But it remains to be seen whether AI produces a genuinely new product, or serves mainly to entrench these companies in markets they already dominate.
The pandemic supercharged sales and profits at Apple Inc., Google parent Alphabet Inc., Facebook parent Meta Platforms Inc., Microsoft Corp. and Amazon.com Inc. In 2022, they returned to earth: profits at all declined even as they rose for the S&P 500 stock index as a whole. Revenue growth at all five lagged behind the overall market. Some of this reflects transitory hiccups from exchange rates and supply-chain problems. Some is more-deeply seated. Active worldwide users at Meta's Facebook and Instagram, Google's YouTube, and Twitter Inc. grew just 1% to 3% last year, Sensor Tower estimates.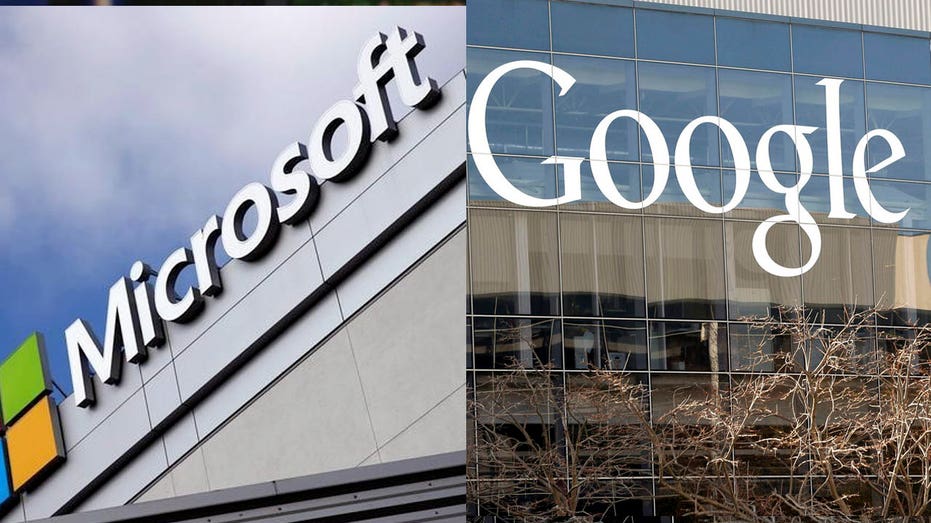 Microsoft & Google's parent Alphabet have begun a race to provide the best Artificial Intelligence. 

At times in the past year, some big tech shares have been valued like mature companies with price-to-earnings ratios not far above the overall market's. Fittingly, the companies have ratified those valuations with strategies once the preserve of mature businesses: cost cutting and layoffs to boost margins, buying back stock to raise per-share earnings, and in Microsoft's case, pursuing the largest acquisition in its history, a $75 billion bid for videogame maker Activision Blizzard Inc.
Ticker
Security
Last
Change
Change %
AAPL
APPLE INC.
151.92
-2.73
-1.77%
GOOG
ALPHABET INC.
100.00
-8.04
-7.44%
META
META PLATFORMS INC.
183.43
-8.19
-4.27%
MSFT
MICROSOFT CORP.
266.73
-0.83
-0.31%
AMZN
AMAZON.COM INC.
100.05
-2.06
-2.02%
They all still spend heavily on research and development and all still innovate: Amazon's delivery times are getting faster, Google's search engine gets more efficient. Microsoft filled 12 pages with the product enhancements and releases in the fourth quarter alone. But these aren't new, transformative products; they are incremental enhancements to existing products.

SILICON VALLEY DETHRONED AS HOTTEST TECH JOB MARKET FOLLOWING LAYOFFS: REPORT

They have made big bets, it is just that those bets have yet to pay off. Meta's virtual reality division, Reality Labs, generated just $2.2 billion in revenue last year, less than 2% of Meta's total, while losing $13.7 billion. Alphabet's "other bets" such as Waymo in autonomous driving and Calico in health yielded $1 billion in revenue and $6 billion in losses. Amazon is curtailing its expansion into physical stores and Apple's self-driving car project shows no sign of being near to producing a car.

Shareholders have pressured many to pull back on those bets. They value these companies for the same reason regulators are scrutinizing them: they control the dominant platforms in markets with high barriers to entry. Such a franchise can print money and shareholders want that money returned to them, not frittered away on head count and blue sky bets. "Meta's core business is one of the largest and most profitable in the world" but needs to get "fit and focused," Altimeter Capital complained in a letter to the company last October. In a November letter TCI Fund Management Ltd. said Alphabet has too many employees. Two-thirds of the company's revenue comes from search, it noted, a business with "high underlying margins" that isn't labor-intensive.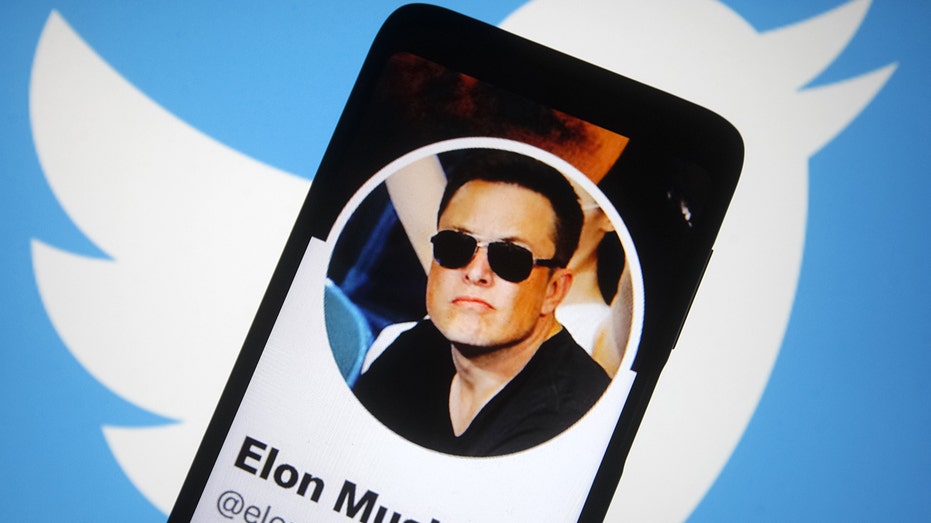 UKRAINE – 2022/04/26: In this photo illustration, Twitter account of Elon Musk is seen on a smartphone screen and Twitter logo in the background.  (Pavlo Gonchar/SOPA Images/LightRocket via Getty Images / Getty Images)

A similar logic underlay Elon Musk's leveraged buyout of Twitter: he appeared to believe he could slash costs and head count without denting the platform's appeal to users. Mr. Musk paid too much and his content-moderation decisions have cost the company advertisers. Yet visits to Twitter are roughly where they were in the months before Mr. Musk's takeover despite cost cuts and other turmoil, according to estimates by Similarweb.

MUSK TWEETS PLATFORM'S NEW 'VALUES' AFTER SENATOR JOKES ABOUT BEING SENT TO TWITTER JAIL FOR HUNTING PHOTO

Indeed, all the big tech companies' market positions look pretty durable. Google and Meta took in 48% of all digital ad dollars last year, according to Insider Intelligence, a share that has changed little in years. Decades after it was introduced, Microsoft Office still commands a sizable share of the desktop software market and Microsoft's profit.

Apple's business model increasingly resembles Alphabet's and Meta's: a franchise built around a single product with high barriers to entry. In Apple's latest quarter, the iPhone accounted for 56% of sales.

"The iPhone has become so integral into people's lives," Apple Chief Executive Tim Cook told analysts. "It contains their contacts and their health information and their banking information and their smart home and so many different parts of their lives, their payment vehicle." Morgan Stanley analyst Erik Woodring estimates each of Apple's 1.2 billion iPhone users generates about $69 a year in services revenue, such as from Apple Music, the app store, and iCloud.

Big Tech is now pouring resources into artificial intelligence. The surprise success of ChatGPT, a "large language model" that answers questions by mimicking human language, suggests it could be the new hit product that has eluded big tech in recent years, like search, social media or the smartphone.

POTENTIAL GOOGLE KILLER COULD CHANGE US WORKFORCE AS WE KNOW IT

Or rather than a stand-alone product, large language models could be most important as a technology that makes those other products better, like a faster semiconductor. With their deep pockets, ubiquitous platforms and vast databases, big tech companies are uniquely positioned to exploit AI's capabilities. Indeed, when Microsoft first invested in OpenAI, ChatGPT's creator, it was to improve its cloud computing business. Alphabet just reclassified DeepMind, its AI project, as a corporate expense supporting existing products rather than a stand-alone venture.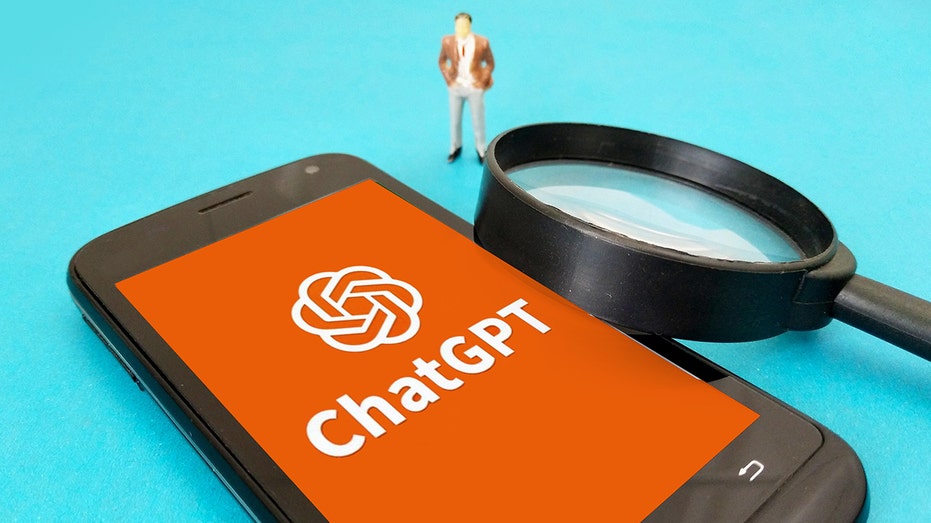 A logo of ChatGPT as seen on a cell phone.  (CFOTO/Future Publishing via Getty Images / Getty Images)

This week brought concrete signs of how they plan to deploy AI: Microsoft debuted a new version of its Bing search engine using OpenAI. The plan: chip away at Google's near monopoly in search. To defend that near monopoly, Google responded by rolling out its own AI application, Bard.

It is too early to predict exactly what impact AI will have, except, perhaps, this: It will keep big tech big.

CLICK HERE TO GET THE FOX BUSINESS APP

Source: Read Full Article