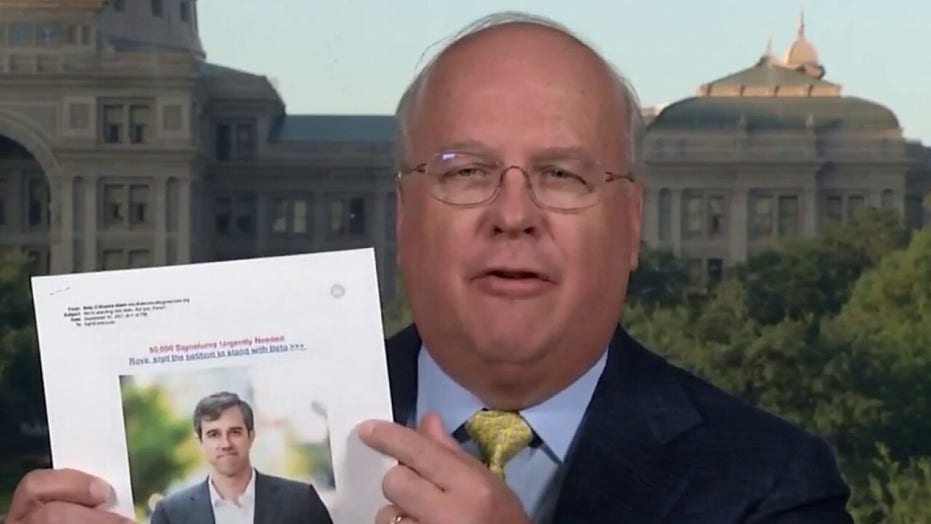 Rove: Gov. Abbot won't allow Beto O'Rourke's leftist agenda in Texas
Fox News contributor Karl Rove reacts to former Rep. Beto O'Rourke's campaign for Texas governor.
Texas Democratic gubernatorial candidate Beto O'Rourke is standing by his previous pledge to "take" AR-15s and AK-47s away from citizens if he is elected governor.
​"I still hold this view," the former presidential candidate, whose real name is Robert Francis O'Rourke, said on CNN's "State of the Union" on Sunday.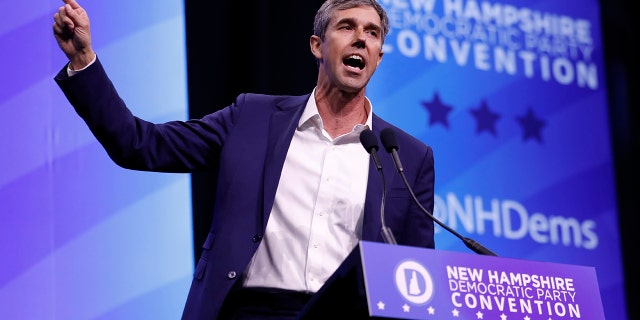 In this Sept. 7, 2019 file photo, Democratic presidential candidate former U.S. Rep. Beto O'Rourke, D-Texas, speaks during the New Hampshire state Democratic Party convention, in Manchester, NH. He exited the presidential race on Friday after raising approximately $17 million for his campaign. 
(Associated Press)
"Look, we are a state that has a long, proud tradition of responsible gun ownership," O'Rourke added. "And most of us here in Texas do not want to see our friends, our family members, our neighbors shot up with these weapons of war. So yes, I still hold this view."
O'Rourke, while running for president in 2020, famously said on a debate stage that "hell yes" he was going to take guns away from Americans if elected.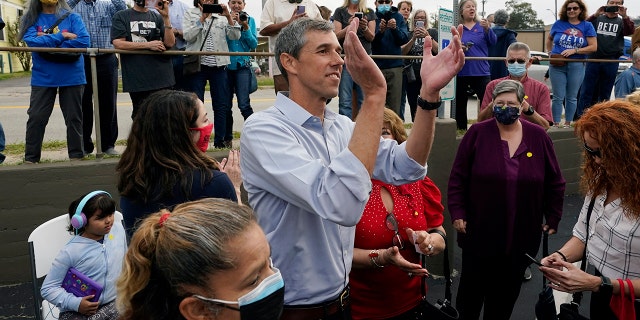 Democrat Beto O'Rourke, center, claps for supporters during a campaign stop, Tuesday, Nov. 16, 2021, in San Antonio. O'Rourke announced Monday that he will run for Texas governor. (AP Photo/Eric Gay)
"Hell yes, we're going to take your AR-15, your AK-47," ​O'Rourke said in Houston, Texas. "We're not going to allow it to be used against our fellow Americans anymore."​
In the CNN interview, O'Rourke called out Republican Gov. Greg Abbott on the issue of gun control.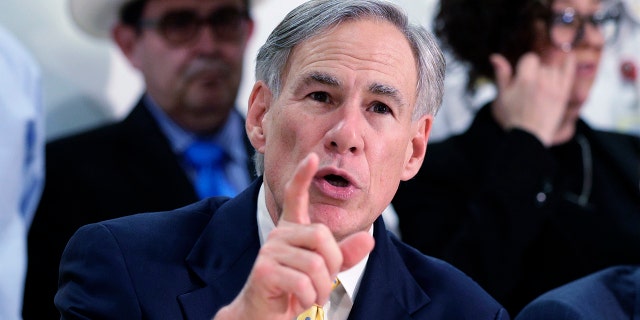 FILE – In this March 16, 2020, file photo, Texas Gov. Greg Abbott speaks during a news conference in San Antonio. Gov. Abbott, in defending Texas' near-ban on abortions, says women and girls who are raped won't be forced to give birth because the new law "provides at least six weeks for a person to be able to get an abortion." (AP Photo/Eric Gay, File)
(AP Photo/Eric Gay, File)
"We don't want extremism in our gun laws," O'Rourke said. "We want to protect the Second Amendment, we want to protect the lives of our fellow Texans. And I know that when we come together and stop this divisive extremism that we see from Greg Abbott right now, we're going to be able to do that."
Polling released over the weekend shows Abbott with a 6 point lead over O'Rourke.
Source: Read Full Article