Hong Kong (CNN Business)Kingsoft Cloud, one of China's top cloud services providers, is expected to make its Wall Street debut Friday even as markets are roiled by the coronavirus pandemic. US investors are also wary of Chinese companies following a high profile scandal involving one of last year's marquee IPOs.
The company — which is being spun off from Chinese software firm Kingsoft Corporation — has raised $510 million by offering 30 million shares priced at $17 each. Shares in Kingsoft Cloud are expected to start trading Friday on the Nasdaq stock exchange, under the ticker KC.
Kingsoft Cloud's chairman, Lei Jun, is no stranger to buzzy public offerings. He is the founder of smartphone maker Xiaomi, which raised $4.7 billion in a highly anticipated public offering in Hong Kong in 2018.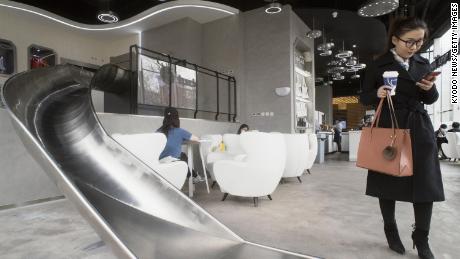 Parent company Kingsoft Corporation said it would purchase up to $25 million worth of shares, and Xiaomi was interested in purchasing up to $50 million.
The cloud company's market debut will mark the first Chinese listing in the United States since shares in Luckin Coffee, which debuted last year on the Nasdaq, were decimated following a fraud scandal.
The Chinese Starbucks challenger revealed last month that a large portion of its 2019 revenue was fraudulent, sending shares down 89% for the year before trading was halted. The company has suspended its chief financial officer, and is facing regulatory probes and multiple lawsuits.
Given the debacle, there is increased skepticism for Chinese firms.
"A scandal will absolutely affect perception by investors on companies," said Edward Au, a managing partner with Deloitte in China.
Au added that investors have also been spooked by the series of high profile tech startups — including Uber (UBER) and WeWork — that have gone public or tried to even though they were burning through cash and had no clear path to profitability.
Still, Kingsoft Cloud may be able to overcome the skepticism.
Au said that tech remains a "very hot" sector because "investors want to invest because they see a big boom post Covid-19."
Like other cloud services companies, it could benefit from the new normal of remote working, gaming and learning online. While China's cloud market is only 4% of the global total, according to Bernstein, it is growing fast.
"We believe China's cloud market potential is huge," Bernstein analyst David Dai wrote in a research note on Tuesday.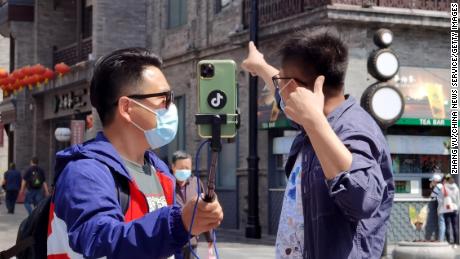 From 2019 to 2024, the country's cloud services market is expected to more than triple to 563.3 billion yuan ($79 billion), according to a Frost & Sullivan report commissioned by Kingsoft Cloud and cited in the company's filing to the US Securities and Exchange Commission last month.
Kingsoft Cloud commands a small slice of China's cloud market, just 5.4%, according to the SEC filings. It competes against cloud services from tech giants Alibaba (BABA) and Tencent (TCEHY). Alibaba controls nearly half of China's cloud market and Tencent has about a fifth, according to a recent report from Canalys.
But Kingsoft Cloud boasts some heavy hitters as clients, including smartphone maker Xiaomi and ByteDance, the Beijing-based startup behind popular apps TikTok and Douyin. ByteDance has seen huge user growth and a record revenue haul during the pandemic.
Kingsoft Cloud reported 3.96 billion yuan ($560 million) in revenue in 2019, up about 80% compared to the previous year. But it is not yet profitable: It booked an operating loss of about 1.14 billion yuan ($161 million) last year.
Source: Read Full Article