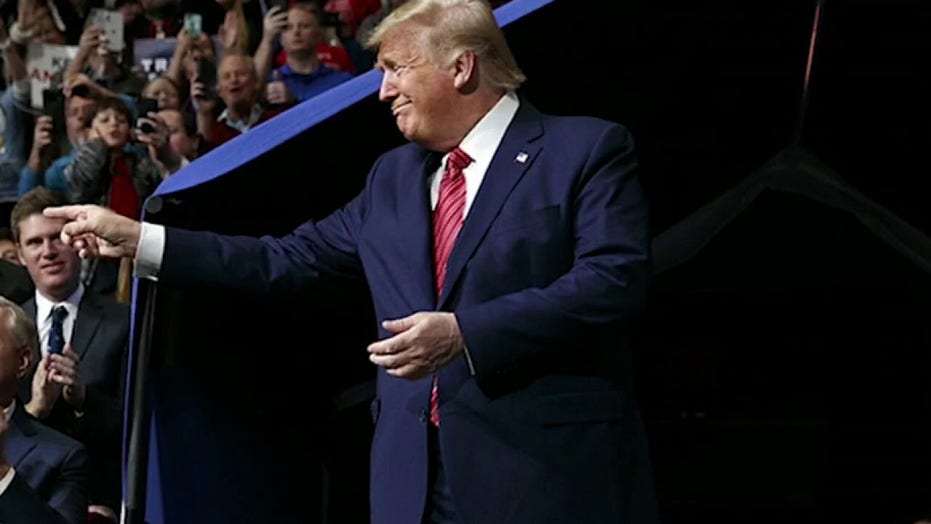 Trump takes on the media during July 4th speech
Fox News media analyst Howard Kurtz on the media's attacks on President Trump.
Fox News media analyst Howard Kurtz, host of "MediaBuzz," said many in the media appear emboldened by President Trump slipping in recent polls and are not even trying to mask their personal views.
On Monday's "Daily Briefing," Kurtz pointed to headlines like "Trump's push to amplify racism unnerves Republicans" and a reference to the president's Independence Day speech as "a call to arms for Red America vs. Blue America," as examples.
However, Kurtz noted that when Trump took to Twitter earlier Monday to slam NASCAR driver Darrell "Bubba" Wallace Jr., the president likely brought any criticism on himself because much of the country had stopped talking about the incident in which Wallace said a noose had been found in his garage before a recent race. The FBI later determined no federal crime had been committed.
Trump also criticized NASCAR's governing body for deciding to ban the Confederate battle flag at its events after lobbying from Wallace, the Cup Series' only Black driver. Prior to last month, NASCAR discouraged but did not outright ban the presence of the flag.
Source: Read Full Article