video
Florida real estate continues to outpace rest of housing market: Katrina Campins
'Mansion Global' host Katrina Campins reacts to housing prices falling for the fifth straight month in November on 'The Big Money Show.'
The average long-term U.S. mortgage rate declined for the fourth week in a row, a sign of relative stability that could potentially open the door for some prospective homebuyers to get back in the market.
The big rise in mortgage rates during the past year has throttled the housing market, with sales of existing homes falling for 11 straight months to the lowest level in more than a decade. Mortgage rates coming off this peek are likely to provide some relief from the housing recession.
The average rate on a 30-year fixed mortgage fell to 6.09% on Thursday from 6.13% last week, according to mortgage buyer Freddie Mac. A year ago, the average rate was 3.55%.
The 15-year fixed-rate mortgage averaged 5.14%, down from last week when it averaged 5.17%. A year ago at this time, the 15-year FRM averaged 2.77%.
US HOUSING MARKET SEEING 'MEANINGFUL' DAMAGE THAT'S 'NOT NORMAL,' CEO OF INVESTMENT FIRM WARNS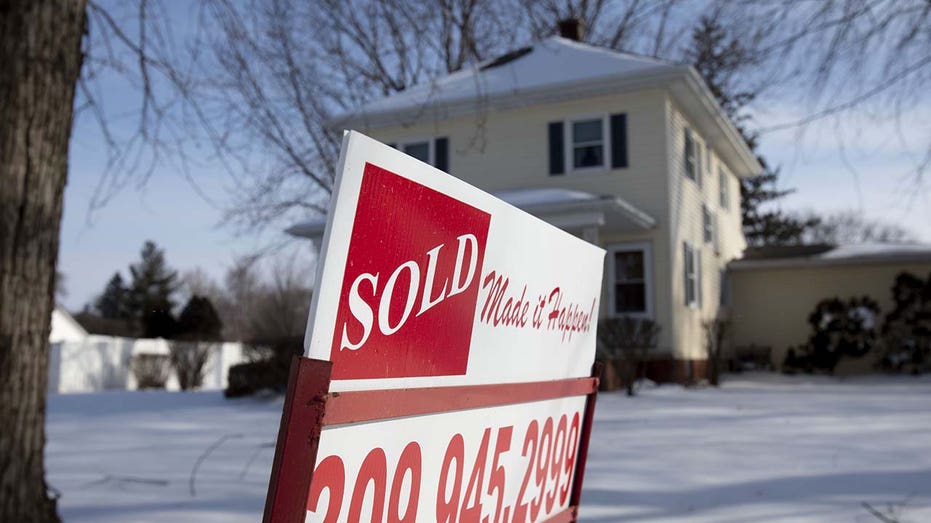 "Sold" sign stands outside a home following a snow fall in Geneseo, Ill., Jan. 20, 2020. Photographer: (Daniel Acker/Bloomberg via Getty Images / Getty Images)

"Mortgage rates inched down again, with the 30-year fixed-rate down nearly a full point from November, when it peaked at just over seven percent," said Sam Khater, Freddie Mac's Chief Economist. 

"According to Freddie Mac research, this one percentage point reduction in rates can allow as many as three million more mortgage-ready consumers to qualify and afford a $400,000 loan, which is the median home price," Khater continued.

FED RAISES INTEREST RATES BY A QUARTER POINT BUT SIGNALS INFLATION FIGHT'S NOT OVER
Sign announces a home for sale on Munjoy Hill, Jan. 25, 2023, in Portland, Maine. On Thursday, Freddie Mac reports on this week's average U.S. mortgage rates.  (AP Photo/Robert F. Bukaty / AP Images)

At its first meeting of 2023 Wednesday, the Federal Reserve raised its benchmark lending rate 0.25 percentage points, its eighth increase in less than a year. That pushed the central bank's key rate to a range of 4.5% to 4.75%, its highest level in 15 years.

While acknowledging that some measures of inflation have eased, Fed Chair Jerome Powell appeared to suggest Wednesday that he foresees two additional quarter-point rate hikes this year.

Though those rate hikes do impact borrowing rates across the board for businesses and families, rates on 30-year mortgages usually track the moves in the 10-year Treasury yield, which lenders use as a guide to pricing loans. Investors' expectations for future inflation, global demand for U.S. Treasurys and what the Federal Reserve does with interest rates can also influence the cost of borrowing for a home.

CLICK HERE TO GET THE FOX BUSINESS APP

The Associated Press contributed to this article.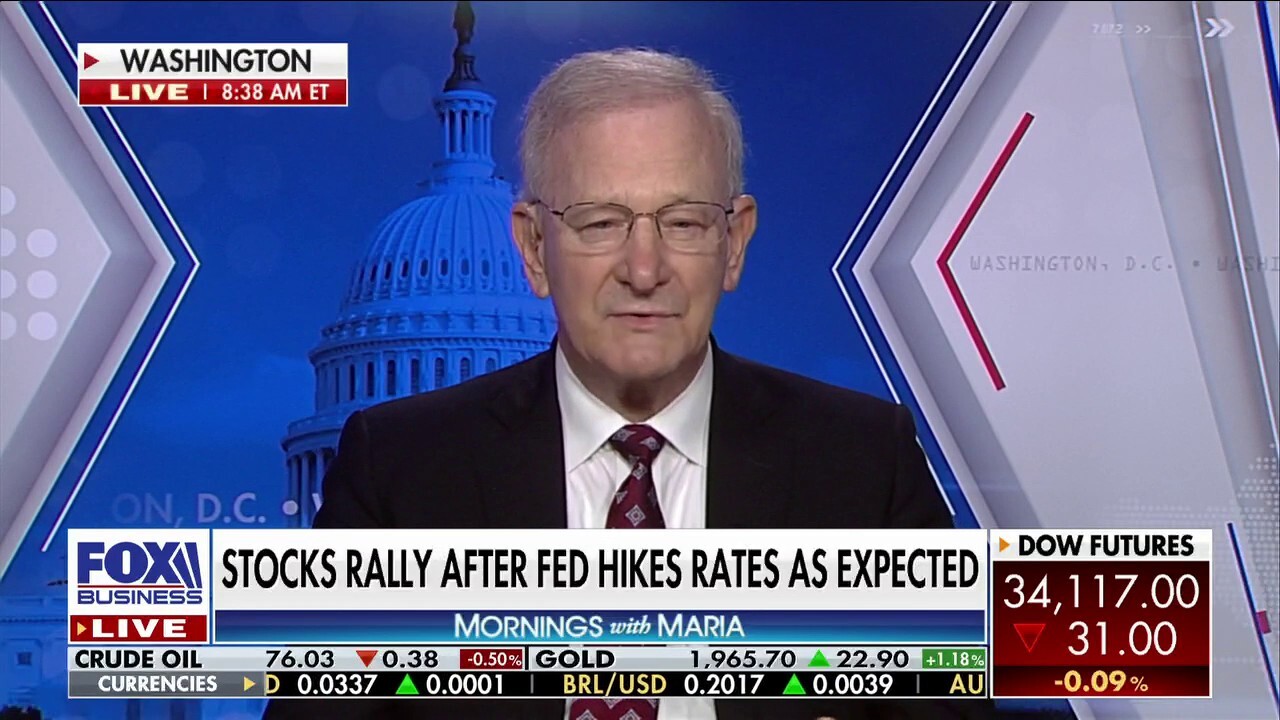 video
Federal Reserve is 'talking tough, but words are not enough': Thomas Hoenig
Former FDIC Vice Chairman Thomas Hoenig discusses the Federal Reserve's 25 point rate hike, Chairman Jerome Powell's comments, the rate hikes from the Bank of England, and the debt ceiling.

Source: Read Full Article