video
Biden defends US banking system after Silicon Valley Bank's historic collapse
President speaks from White House on health of America's banks.
Silicon Valley Bank (SVB) and Signature Bank primarily donated to the campaigns of Democrat candidates and groups the past two election cycles leading up to their shocking collapses.
The SVB collapsed on Friday amid a run on the bank and is now seeking a bailout from the government after years of significant contribution to the Democratic Party and President Biden's campaign.
During the 2020 election cycle, about 96% of SVB Financial Group's contributions went to Democrat candidates or campaign groups, totaling $156,255 in donations, while only 4% of funds, $7,273, went to Republicans.
That same year, SVB Financial Group gave $66,748 to Biden's campaign, $21,388 to DNC Services Corp and $7,786 to then-presidential candidate and now Transportation Secretary Pete Buttigieg, according to OpenSecrets.
FORMER DEMS INCLUDING CLINTON DONOR, OBAMA OFFICIAL DOMINATED SVB'S BOARD OF DIRECTORS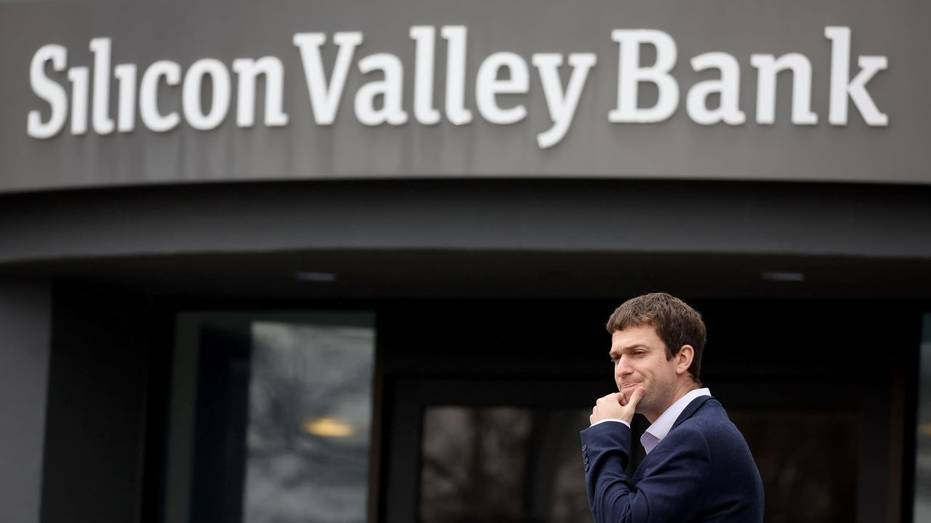 Silicon Valley Bank was shut down on Friday morning by California regulators and was put in control of the U.S. Federal Deposit Insurance Corporation. (Justin Sullivan / Getty Images)

In 2022, SVB Financial Group gave $7,525 to Democratic House candidates, and $0 to GOP House candidates. On the Senate side, the group gave $20,187 to Senate Democratic campaigns and only $335 to Republicans.

SILICON VALLEY BANK DONATED MILLIONS TO BLACK LIVES MATTER – RELATED GROUP, SOCIAL JUSTICE CAUSES, RECORDS SHOW

About 77% of SVB's total 2022 donations were to Democratic candidates and groups, while only 23% were contributions to the GOP.

Amid reports that SVB was focusing on "woke" initiatives in the months leading up to the shutdown, it was recently reported that the bank donated more than $73 million to groups related to the Black Lives Matter movement.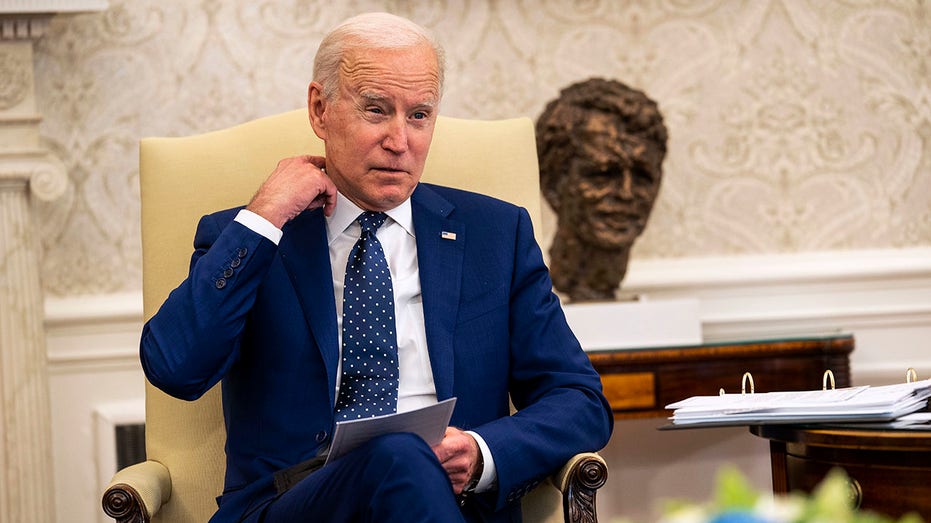 President Biden was grilled by Democratic lawmakers for deciding to endorse a resolution killing an update to Washington, D.C.'s criminal code. (Getty Images / Getty Images)

Following the controversial bank's shutdown, Senate Majority Leader Chuck Schumer, D-N.Y., gave back the total donations he had received from SVB and its former CEO, returning $8,500 on Tuesday.

Federal regulators announced on Sunday that Signature Bank was being shut down to reportedly protect the financial system and consumers.

The New York-based bank donated $67,650 to Sen. Tina Smith, D-Minn., and $14,234 to Biden's presidential campaign during the 2020 campaign cycle. While the group contributed $55,550 to Rep. Patrick McHenry's, R-N.C., campaign, they only gave $2,820 to the re-election campaign of former President Trump.
Senate Majority Leader Chuck Schumer returned the funds he received from Silicon Valley Bank over the years. (Jacquelyn Martin / AP Newsroom)

About 59% of total donations from Signature in 2020 were to Democrat candidates, and only 41% to Republicans.

CLICK HERE TO GET THE FOX NEWS APP

In 2022, the group gave $84,511 to Republicans, $69,450 was to North Carolina's McHenry. Signature donated $56,843 to Democrats, $42,800 of which went to Schumer's campaign.

Source: Read Full Article