video
Luminar CEO reacts to Tesla being labeled 'manslaughter machines'
Austin Russell responds to Ralph Nader asking the NHTSA to recall Tesla full self-driving vehicles on 'The Claman Countdown.'
Tesla Inc. confirmed the U.S. Justice Department has asked for documents related to the electric-car maker's advanced driver-assistance system after opening a criminal investigation. 
The Austin, Texas-based company, in a regulatory filing released Tuesday, said the DOJ asked for information about Tesla's Autopilot system, which helps drivers with tasks such as steering and maintaining a safe distance from other vehicles on the highway. 
The Wall Street Journal previously reported that the DOJ and the Securities and Exchange Commission were investigating whether Tesla misled consumers and investors about how Autopilot performed. Federal prosecutors were examining statements that Tesla and its executives made about the safety and functionality of Autopilot.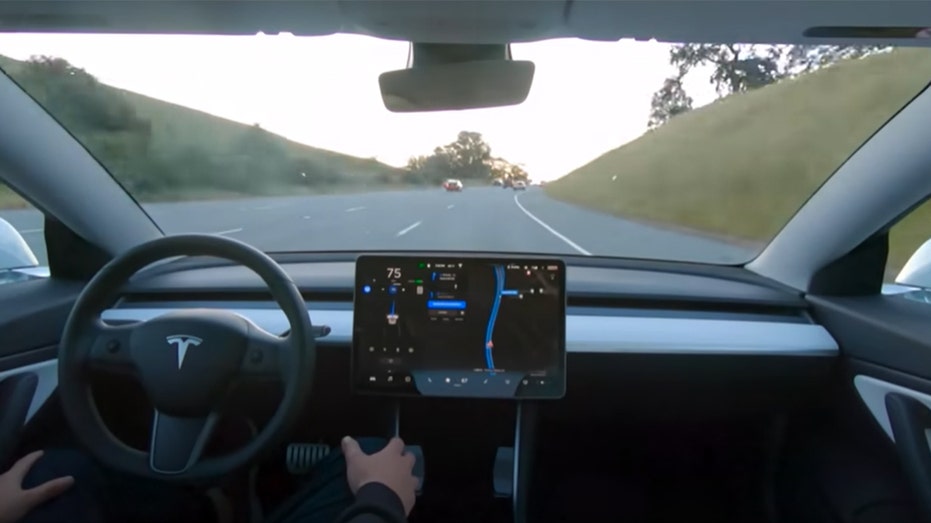 Tesla's Autopilot feature can help drivers with steering and keeping a safe distance from other vehicles. (Tesla)

The DOJ's criminal investigation involved authorities in Washington and San Francisco, the Journal reported last year. 

FEDS QUESTION TESLA OVER MUSK TWEET ON UPDATE TO 'FULL SELF-DRIVING' SYSTEM

"To our knowledge no government agency in any ongoing investigation has concluded that any wrongdoing occurred," Tesla said in the regulatory filing dated Monday.
Ticker
Security
Last
Change
Change %
TSLA
TESLA INC.
173.22
+6.56
+3.94%
Tesla added that it can't predict the outcome of any ongoing matters. "Should the government decide to pursue an enforcement action, there exists the possibility of a material adverse impact on our business, results of operation, prospects, cash flows and financial position," the company said in the filing. 

Tesla and the DOJ didn't respond to a request for comment. 

Tesla shares rose more than 3% on Tuesday. The stock has surged roughly 40% in 2023 after falling 65% last year, its biggest-ever annual decline. 

Tesla Inc.

The National Highway Traffic Safety Administration, the federal auto-safety regulator, launched an investigation of Autopilot in 2021 after a series of crashes involving Teslas and first-responder vehicles stopped at emergency scenes. The agency escalated that probe last year. 

TESLA DRIVER OPERATING CAR ON AUTOPILOT IN DEADLY CRASH ORDERED TO STAND TRIAL

The California Department of Motor Vehicles also accused Tesla over the summer of falsely advertising its vehicles as autonomous. The state agency said Tesla has made inaccurate statements that misrepresent the capabilities of its vehicles. Tesla has requested to be heard on the matter, records show.

Tesla has previously said that driving with Autopilot engaged is safer than doing so without it. Tesla has said its internal data shows crashes were less common when drivers used the Autopilot feature. Some researchers have criticized Tesla's methodology.

The company also disclosed that Tesla had reached a revenue milestone entitling Elon Musk to receive the final tranche of a blockbuster CEO pay package approved in 2018. The final installment of 25.3 million stock options is expected to vest after certification of the annual results. 

ELON MUSK BANKS ALMOST $12B OF TESLA MONEY IN SEVEN DAYS

Mr. Musk hasn't exercised any of the options he's received under the 2018 pay package. Last year, he sold billions of dollars' worth of Tesla stock, at least some of it to fund his acquisition of Twitter Inc.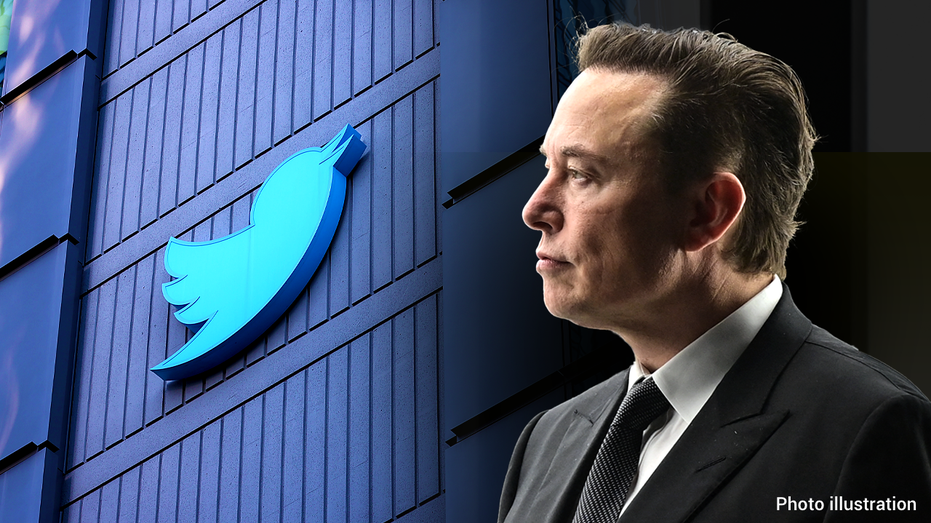 Twitter headquarters is seen in San Francisco, California, United States on October 27, 2021. (Tayfun Coskun/Anadolu Agency via Getty Images / Getty Images)

The combined value of the stock options granted as part of the 2018 pay package now tops $43 billion, according to compensation-data firm Equilar Inc. 

The car maker also reported its workforce had swelled by around 29,000 staff to nearly 128,000 at the end of last year. The increase in ranks came as Tesla opened two new car factories, one in Texas and the other in Germany, and even though Mr. Musk said last year that he planned to cut 10% of salaried staff. Tesla also said it had $36 million in employee termination expenses in the second quarter of 2022.

The company also revised its plans for capital expenses, raising its projection for this year by $1 billion to a range of $6 billion to $8 billion. It said those outlays should reach a range of $7 billion to $9 billion in 2024 and again the year after. 

CLICK HERE TO GET THE FOX BUSINESS APP

Tesla flagged that it's done business with other companies associated with Mr. Musk—a list that now includes Twitter—though such transactions haven't had a material impact on the car maker's business. Mr. Musk bought the social-media platform in October. Mr. Musk temporarily relied on some Tesla employees for Twitter soon after taking over to help revamp operations there.  

Source: Read Full Article